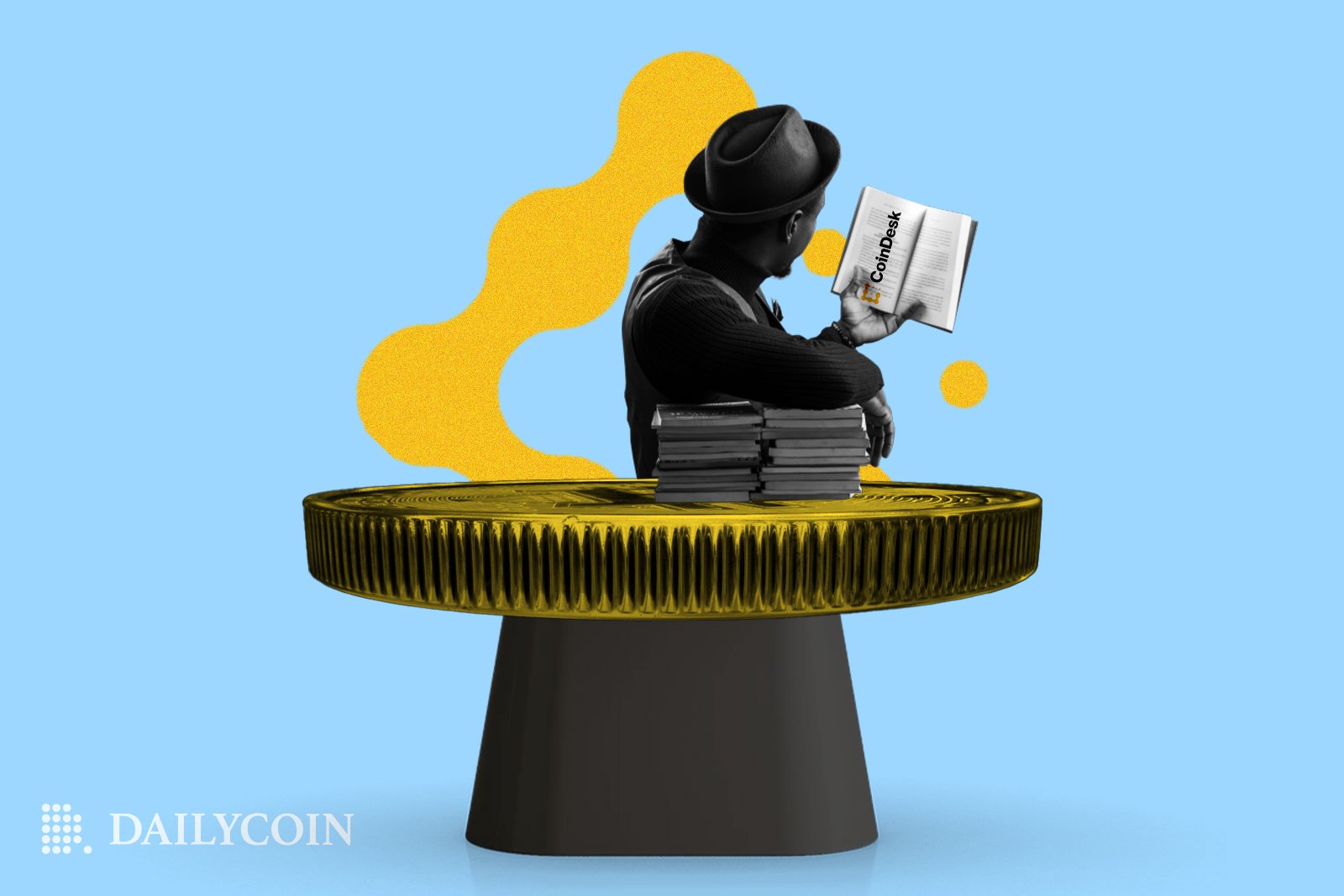 Erratum: The following article was published with a factual error, and was corrected on 2023/01/20 at 07:48 UTC





In the article, it was stated that Coinbase is a subsidiary of Digital Currency Group (DCG).





The statement should have read that Digital Currency Group is the parent company of CoinDesk.





The article has been amended and updated.
One of cryptocurrency's biggest news outlets, CoinDesk Inc, is reportedly exploring a full or partial sale of its business. It has hired an investment bank to oversee the process.
CoinDesk Could Be on the Market 
CoinDesk is reportedly the latest to be affected by the industry-stifling crypto winter. The crypto news outlet has hired investment bank Lazard Ltd to lead the sale of the company.
The CEO of CoinDesk, Kevin Worth, has explained that hiring Lizard "is to explore various options to attract growth capital to the CoinDesk business." The problems at CoinDesk stem from its parent company, Digital Capital Group.
Genesis, another DCG subsidiary, halted withdrawals, which messed with Gemini's "Earn" program. With Genesis also on the verge of filing for bankruptcy, DCG is looking to sell some of its assets.
What Does this Mean for the Crypto Community?
The potential sale of CoinDesk, which receives over 10 million visitors per month and organizes the  "Consensus" summit, is bound to impact the crypto industry. 
The problem, however, does not stem from CoinDesk, but from its parent company. The latter looks to strengthen its balance sheet, which means the effects could be minimal.
While the sale might not have instant consequences, the potential buyer and the direction they would take would definitely affect the crypto community. The Elon Musk Twitter sale is a prime example.
DCG has reportedly received offers exceeding $200 million for CoinDesk in the last few months, despite acquiring the company for just $500,000 in 2016.
CoinDesk is contemplating a potential sale despite its solid reputation because of the crisis at its parent company, which could further unsettle the crypto community.