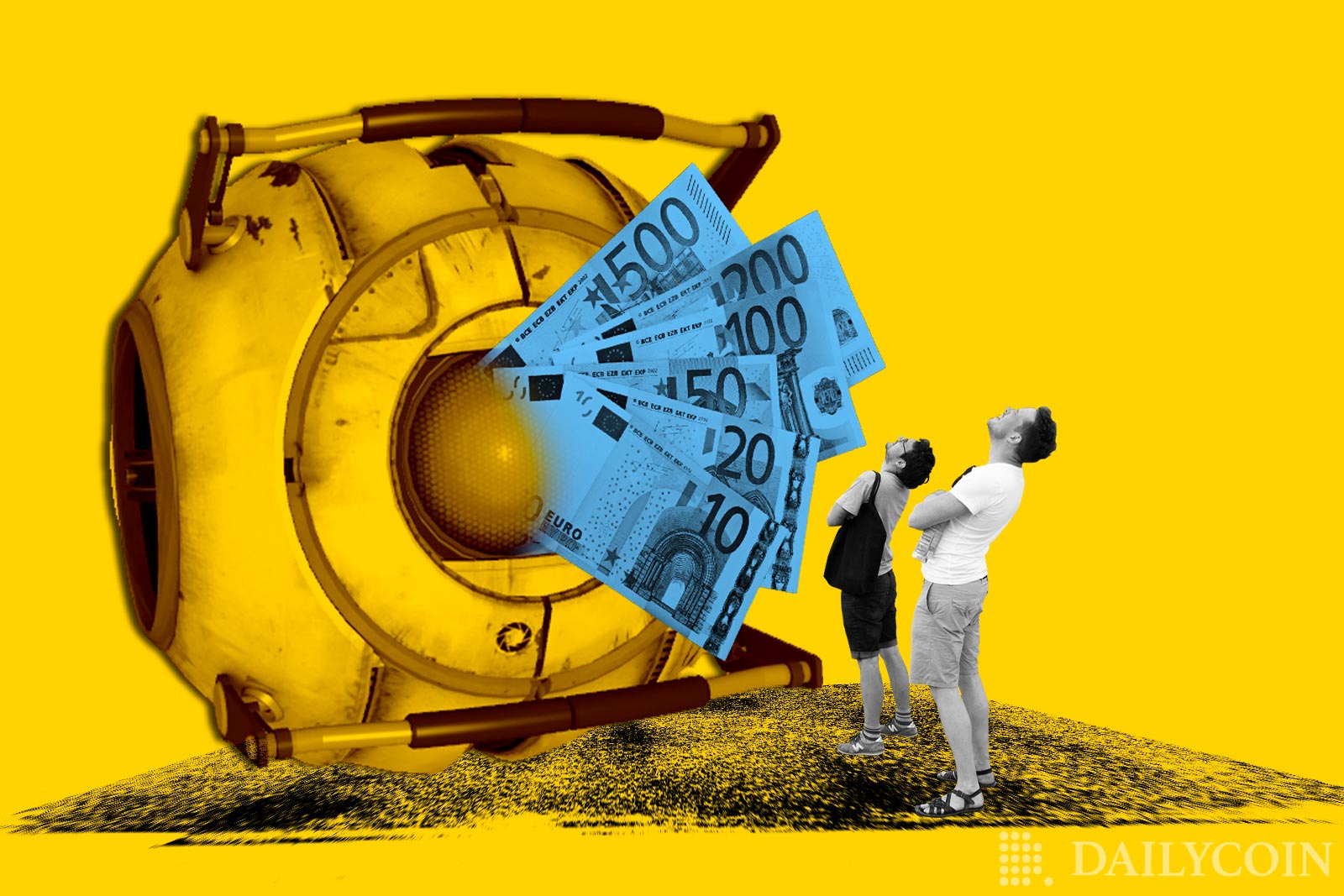 Circle, the issuer of one of the largest stablecoins by market value – USD Coin (USDC), announced that its euro-backed stablecoin Euro Coin (EUROC) would be launched on June 30th. 
Financial technology firm Circle claims that the new stablecoin is regulated, and fully backed by euro-denominated reserves held by U.S. regulated financial institutions, thereby guaranteeing stability and security. According to Circle, the new coin will be pegged to the euro on a 1:1 basis.
Despite being the second-largest world currency, the euro hasn't received much attention in cryptocurrency circles. EUROC will join a slim list of euro-backed stablecoins, including EURt, issued by Tether, EURS, from Malta-based Stasis, and Parallel (PAR).
The Markets in Crypto Assets (MiCA) legislation is slated to be finalized at the end of June, and will see the creation of a regulatory environment that will affect all stablecoin issuers. It is still unclear exactly how a euro-backed stablecoin issued under U.S. standards may be perceived by E.U. leaders, and how Circle intends to tackle the E.U.'s pending legislation.
Euro Coin will be the second stablecoin introduced by the company. USDC, pegged to the U.S. dollar, was launched in 2018 and is one of the three largest stablecoins by market value, together with Tether ($78.6 billion) and Binance USD ($17.2 billion). There are now 54.6 billion USDC tokens in circulation.
Circle claims that, together with USDC, this new stablecoin offering aims to bring inexpensive transactions to global commerce, embracing multi-currency digital finance and on-chain foreign exchange.
Euro Coin will launch on the Ethereum blockchain and work with ERC-20 compatible wallets, protocols, and blockchain services. Several ecosystems are expected to support the new coin, including Binance.US, FTX, Huobi Global, Anchorage Digital, Bitstamp, Compound, Curve, Fireblocks, Ledger, MetaMask Institutional, and the Uniswap Protocol. Euro Coin will be available for acquisition through 'Circle Account' starting June 30th, 2022.