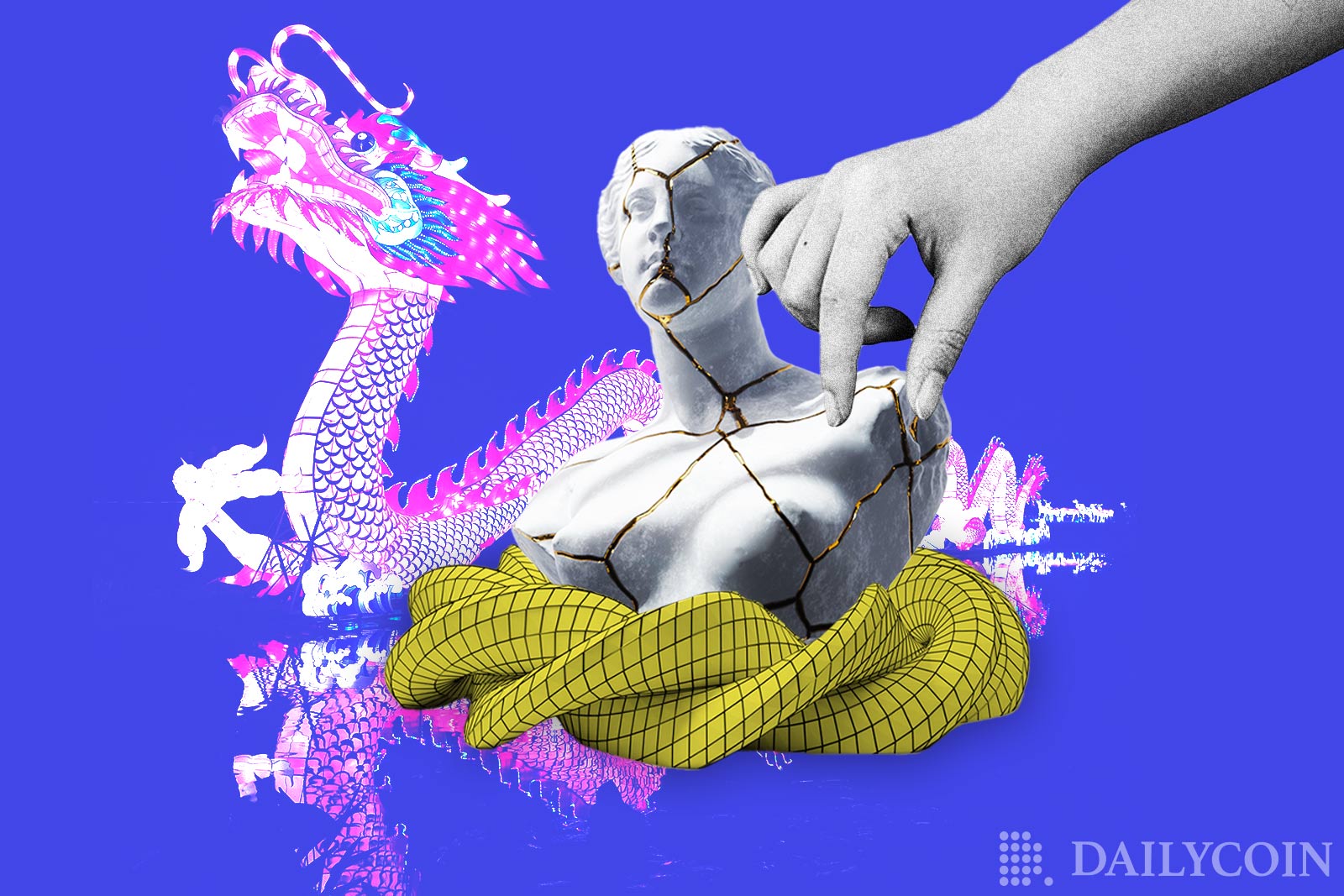 Chinese tech giants, including Ant Group, Tencent, Baidu, and JD.com, have started a self-disciplinary initiative to eliminate speculation in the NFT market.
The Digital Collection Industry self-discipline initiative was launched on June 30th during the 'China Digital Cultural and Creative High-Quality Development Forum' held in Beijing, and hosted by the China Cultural Industry Association.
During the forum, representatives from different creative industry fields formed a joint effort to respond to the National Digital Strategy issued by the General Office of the CPC Central Committee and the General Office of the State Council.
According to a statement, released on Thursday by the China Cultural Industry Association, the companies issued a proposal with 14 articles. In the outline, they explain that NFT platforms should be required to possess necessary qualifications in accordance with the law, ensure the security and controllability of blockchain technology, adhere to the real-name system, strengthen the building of intellectual property protection capabilities, prevent financial and malicious speculation, and advocate for rational consumption.
"As the earliest company to carry out NFT-related business, we actively responded to the association's initiative on self-discipline development. Ant also issued a statement on the "three nos" of digital collections and related products. Risk control design and remind consumers of fraud risks. We hope to work together with all parties to form industry consensus and norms, and keep integrity and innovation," expressed Jiang Guofei, vice president of Ant Group.
An Uncertain Regulatory Environment
While Beijing has yet to provide any meaningful regulation for NFTs, Chinese state media has firmly denounced the market.
Earlier this week, Chinese NFT marketplace Yucang announced that it would be repurchasing assets due to a lack of regulatory clarity. Users of official accounts on WeChat, the popular Chinese messaging app, are facing disciplinary action, including permanent bans, if they are found to be involved in flipping digital collectibles.
With the NFT industry still being met with a hostile environment, "Digital collectibles" is a phrase commonly adopted among Chinese companies to avoid making direct reference to non-fungible tokens.