After months of waiting and anticipation, Mythical Games' Blankos Block Party is now live on the Epic Games Store. Players can now download the game for free via the Epic Store. 
Earlier, Gala Games' GRIT announced a partnership with Epic, and was expected to be made the first NFT game on the store. However, GRIT is still listed as "coming soon" on the marketplace. 
In any case, Blankos Block Party has launched on Epic Games Store, and is gearing up for the opening of the game's first season. 
Epic Store Gets Its First Blockchain Game
The Epic Games Store has welcomed its first blockchain-based game—Blankos Block Party. 
"We have some exciting news today! Blankos Block Party is now live at the Epic Games Store! With this huge step, we're growing our reach to more and more players every day! Thank you for your continued support of Blankos Block Party in Early Access," Mythical Games announced in their post.
At the time of writing, Blankos Block Party (via Epic) is available in select regions: 
North and South America

Germany

Africa (excluding South Africa)

CIS (excluding Moldova)

India

Middle East

Saudi Arabia

Sout East Asia

Thailand

Ukraine
Mythical Games is awaiting maturity ratings from Europe and the UK, so players in those will have to wait a little longer. Nonetheless, Blankos Block Party can be still downloaded from the official website. 
To celebrate this milestone, Mythical Games released a special trailer. But that's not all, the new trailer contains a small teaser that hints toward some upcoming Blankos. 
Blankos Block Party Inches Towards Its First Season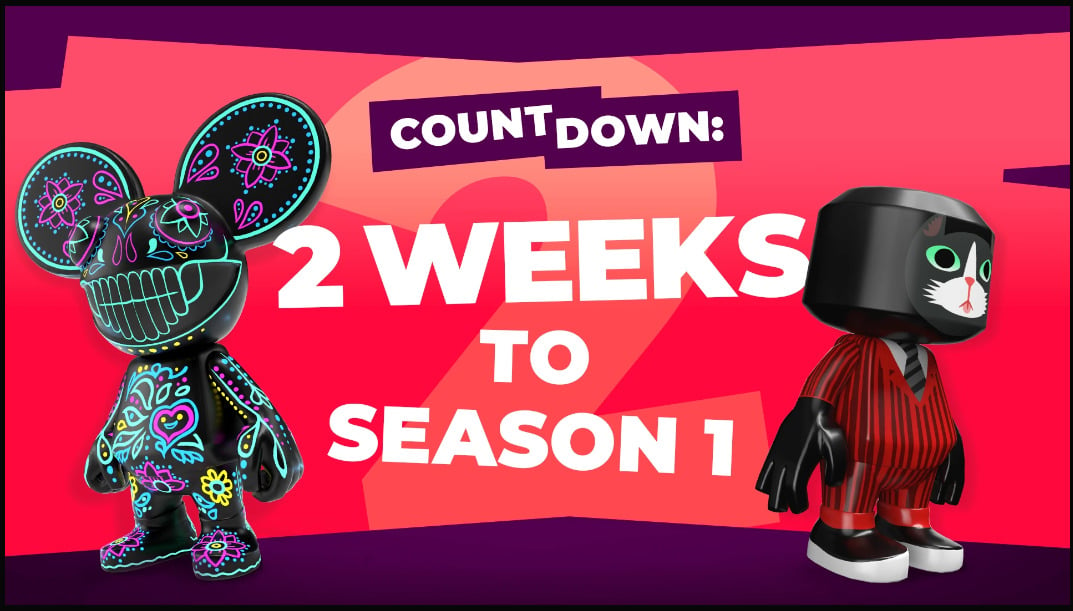 Following its launch on the Epic Games Store, Mythical Games is now looking forward to releasing the first season of Blankos Block Party.
In its latest blog post, Mythical Games revealed that season 1 is just two weeks away, and the week looks set to be packed with celebrations and giveaways. 
"Get ready, party-goers – only 2 weeks left until Season 1! It's never too late to join the party – round up your crew and log in now, because we've got more exciting news and giveaways this week to celebrate our worldwide launch!" The post read.
Atari Mystery Boxes and Blankos Giveaway

'Atari Mystery boxes' are now live. Players can buy the boxes for 1000 'Blanko Bucks', or $9.99. Boxes may contain any one of the 'Atari Blankos' – Pong, Tempest, Centipede, or Joystick. The Blankos will be available until October 13th. 
Mythical Games also announced two giveaways – the Atari Joystick Blanko Giveaway, and the Community Incentive Challenge.
Here's a quick rundown on both of the giveaways:
Players can get the chance of winning a free Atari Joystick Blanko by participating in a small contest. All they have to do is take a picture in front of the Atari sign in 'The Junction', and share it on Twitter as per the guidelines. 10 players will then be randomly selected and rewarded the Atari Blanko. Players have until September 19, 18:59 UTC to submit their entries.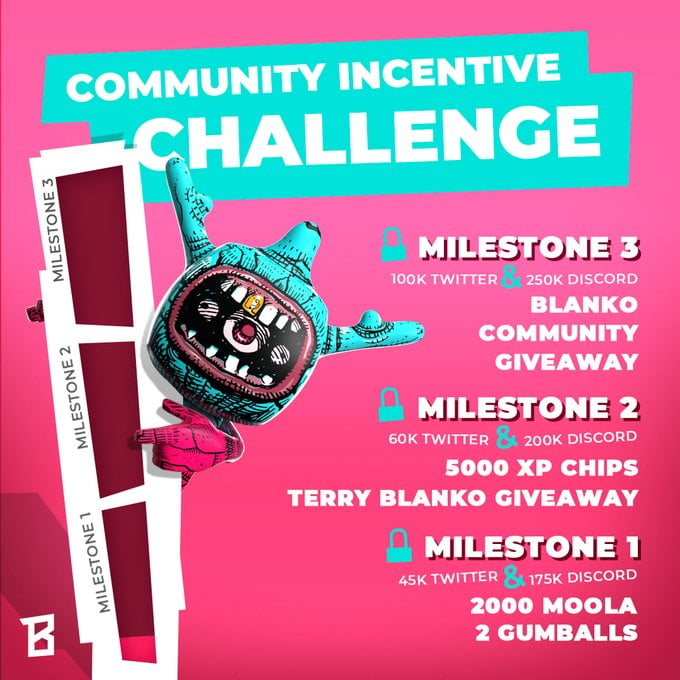 The Community Incentive Challenge will kick off in the first week after the launch of season 1. By participating in the event, players will be rewarded with XP Chips, Blankos, and more when the Discord and Twitter community reaches new milestones.
Here's what the milestones look like:
Target: 175K on Discord and 45K on Twitter
Rewards: 2 Gumballs and 2000 moola
Target: 200K on Discord and 60K on Twitter
Rewards: Terry Blanko to one winner, 5000XP Chips, 2 Gumballs, 2000 moola
Target: 250K on Discord and 100K on Twitter
Rewards: Unlock Blanko Community Giveaway, Terry Blanko to one winner, 5000XP Chips, 2 Gumballs, 2000 moola
To claim these rewards, players simply have to log into the game. More details about the Blanko Community Giveaway will be shared as season 1 nears. 
To date, traditional gamers haven't responded well to blockchain or NFT games. It will be interesting to see how players react to

Blankos Block Party

, and whether or not it will be a hit. 

Critics often call the game "expensive Roblox" as the cost of entry is rather high.