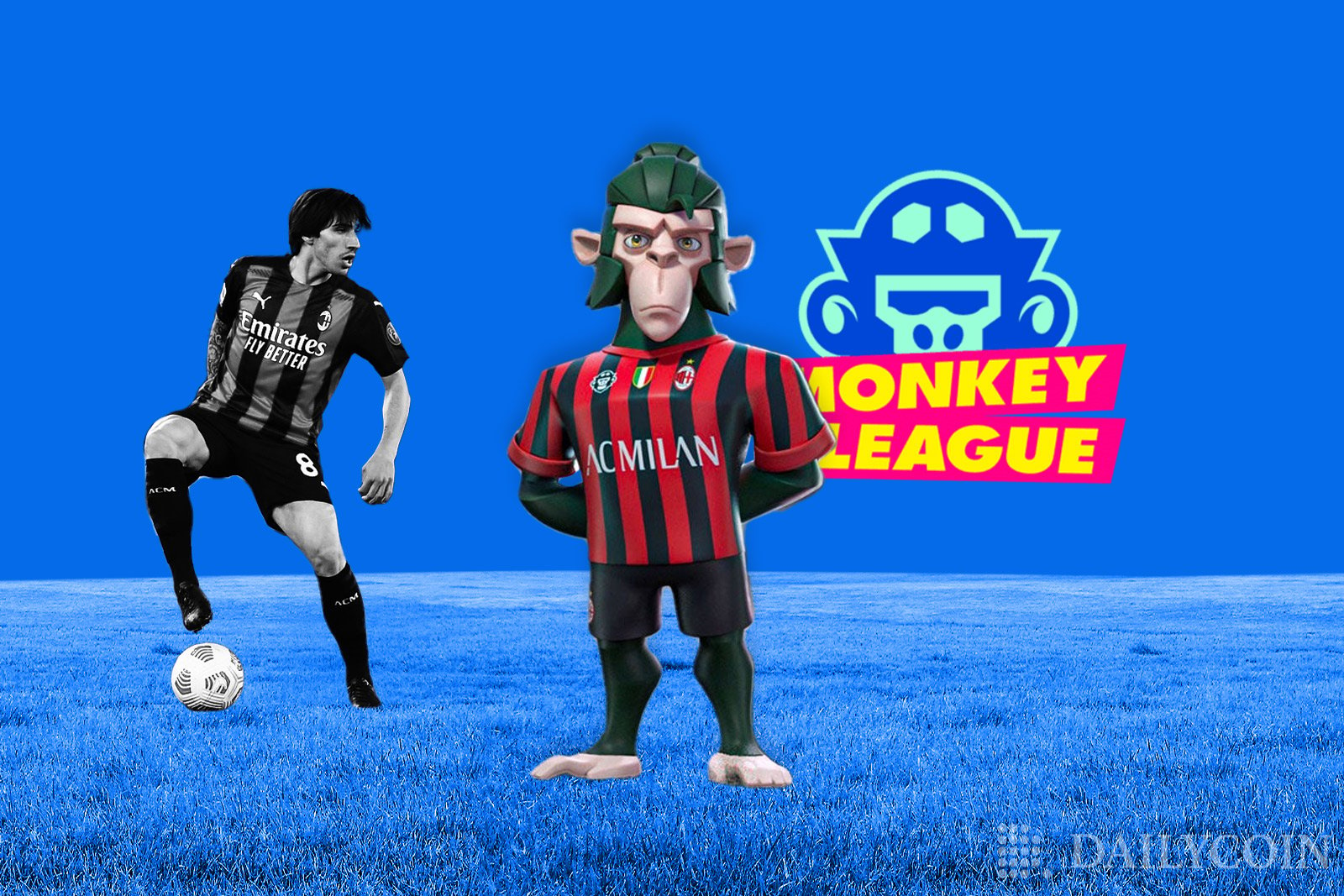 Italian Serie A champions Associazione Calcio Milan, one of the most prestigious soccer clubs in the world, has stepped into the Web 3.0 arena. "The Rossoneri" has teamed up with MonkeyLeague, a Web 3.0 fantasy soccer game featuring its own crypto economy in the form of MonkeyBucks (MBS) and MonkeyPlayer NFTs.
Rossoneri NFT Collection on the Way
Founded 123 years ago, AC Milan is one of the most established soccer clubs in the world, affectionately called the "Rossoneri" or even "Diavolo". The Italian soccer behemoths initially entered the world of Web 3.0 in 2021, when the club released the AC Milan Fan Token (ACM) cryptocurrency. ACM is currently trading at $3.96 at the time of writing, according to CoinGecko.
Following the club's latest deal, soccer fans and NFT enthusiasts will soon be able to get their hands on a brand new NFT collection, which will include MonkeyPlayers NFTs, stadiums, and other in-game prizes. The inaugural sale of the NFT collection will open on October 6th, 2022, on the MagicEden marketplace. As part of the auction that will be held for the AC Milan MonkeyPlayers collection, each of the top-tier NFTs will also include an AC Milan jersey signed by the entire squad.
The partnership between AC Milan and MonkeyLeague promises an array of tantalizing perks for football fans, including:
NFT game assets
NFT wearables
Exclusive tournaments
Game testing events
The deal is not the AC Milan's first foray into NFTs. The Italian champions had previously penned a deal with OneFootball, another fantasy game based on NFTs, and released an NFT highlight series featuring some of the most iconic moments from the club's history. Indeed, digital innovation occupies a prominent position in the club's philosophy: "We are thrilled to kick off this partnership with MonkeyLeague, a collaboration that allows us to strengthen our positioning in the field of digital innovation" enthused Casper Stylsvig, the Chief Revenue Officer at AC Milan.
The Breeding Season Has Begun
Strategy-focused, Web 3.0 soccer game MonkeyLeague will be holding a breeding event ahead the new season, giving lucky players the chance to potentially acquire NFT items from the new AC Milan themed collection. The Solana (SOL) based NFT football game also comes with its own marketplace, where users can trade, sell, and buy MonkeyPlayers NFTs created from a combination of 32 different traits.
The company behind the game is self-proclaimed Web 3.0 pioneer Uncaged Studios, which states that the goal behind MonkeyLeague is to "bridge the gap between Web2 and Web3".
AC Milan Fan Token (ACM) has so far lost 58.5% of its value throughout the course of 2022.
MonkeyLeague's native token, MonkeyBucks (MBS), has been experiencing a similar downward sprial, with MonkeyBucks (MBS) trading at just $0.081228 at the time of writing, a far cry from its ATH of $2.60.