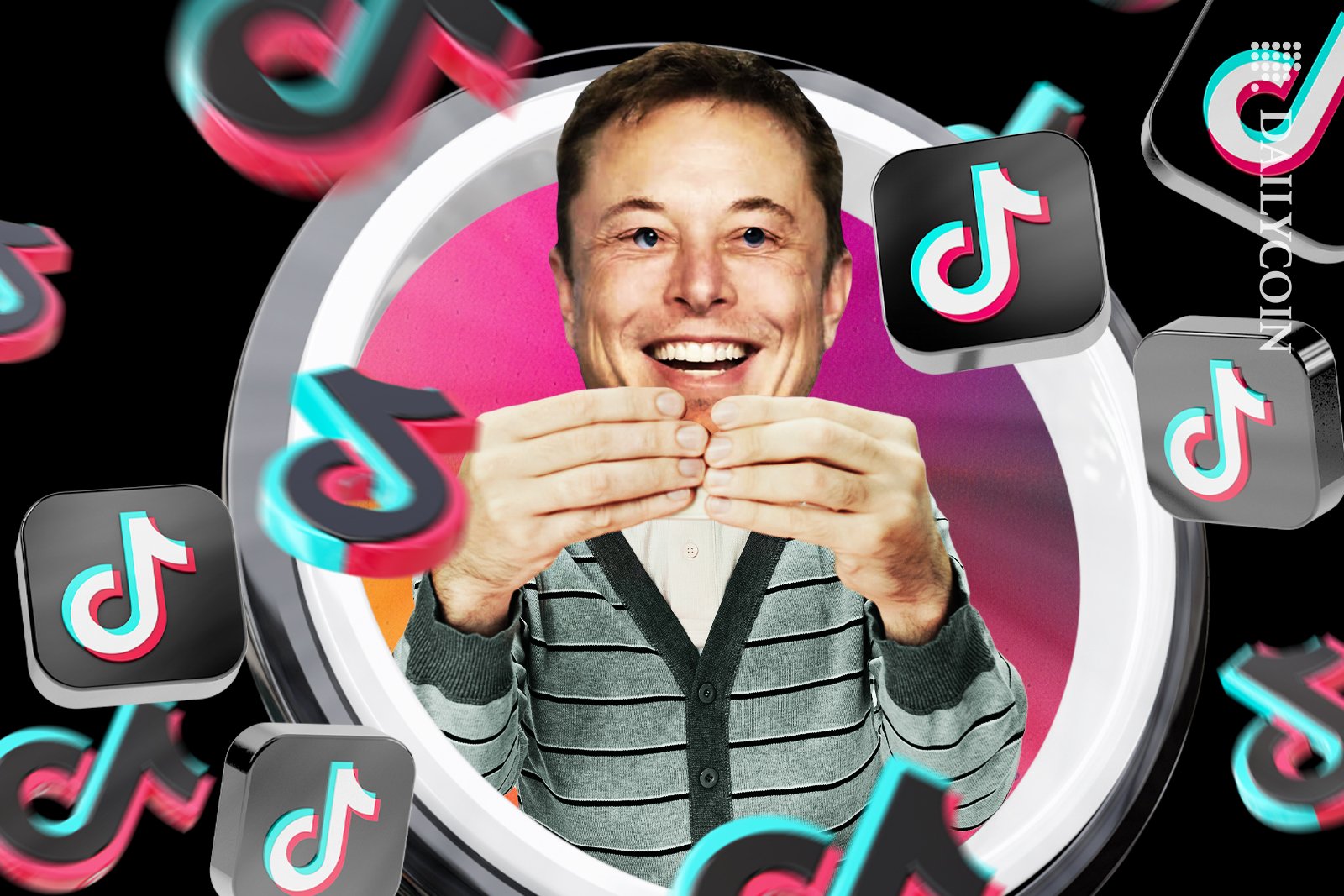 Fake Elon Musk-themed phishing scams downpour TikTok.
The counterfeit giveaways tend to ask for an 'activation deposit.'
Ransomware specialists Bleeping Computer test the scam.
With over one billion active monthly users, major social platform TikTok struggles to keep up with cybercriminals using Elon Musk-themed cryptocurrency scams to lure victims. Hundreds of crypto scams surface on the social platform every hour, usually showing a deep-fake video of Musk being interviewed by FOX News.
These phishing scams present a link to a website, which imitates a legit crypto platform, asking the sitting target to log into a website and redeem a fake promotional code. According to a test performed by Bleeping Computer, all of these counterfeit TikTok Musk scams use the same template to bait victims.
How to Spot Counterfeit Crypto Giveaways
Once a victim enters the redeemable code on the fake crypto platform, the crypto phishing site pretends to deposit a certain amount of cryptocurrency. For instance, Bleeping Computer's test showed 0.34 Bitcoin (BTC), worth $9,000 at the time, being deposited to a user's pseudo wallet.
There kicks in the ransomware tactics of asking for an activation deposit of 0.005 Bitcoin, worth $135. The bad actors feed off the victims, who perform this activation deposit with real $BTC, expecting to receive the promised 0.34 BTC. Unsurprisingly, the money never comes in.
This year, hackers' go-to imagery for a counterfeit video contains the likes of Elon Musk, Tesla, SpaceX, Ark Invest, Gemini, Ripple (XRP), Michael Saylor, and more. In case of bumping into such videos, tweets, or emails, users can report the fake crypto giveaway to help the developers of the social media platform deal with the security breach quicker.
On the Flipside
Besides TikTok, the crypto-friendly social platform X also suffers from a tsunami of crypto phishing scams. While Elon Musk asserted that 90% of 'fraudulent activity' was eradicated, numerous prominent platform users called out the CEO on underdelivering with scam prevention on X.
Why This Matters
Phishing scams on social media have raised the concerns of the Federal Trade Commission (FTC), which reported a whopping $80 million crypto lost in phishing scams.
Explore DailyCoin's latest crypto news:
Shiba Inu Sets Off TimeLock for Shibarium's Gas Token BONE
TON Roars Back from Crypto Obscurity as Top 10 Contender