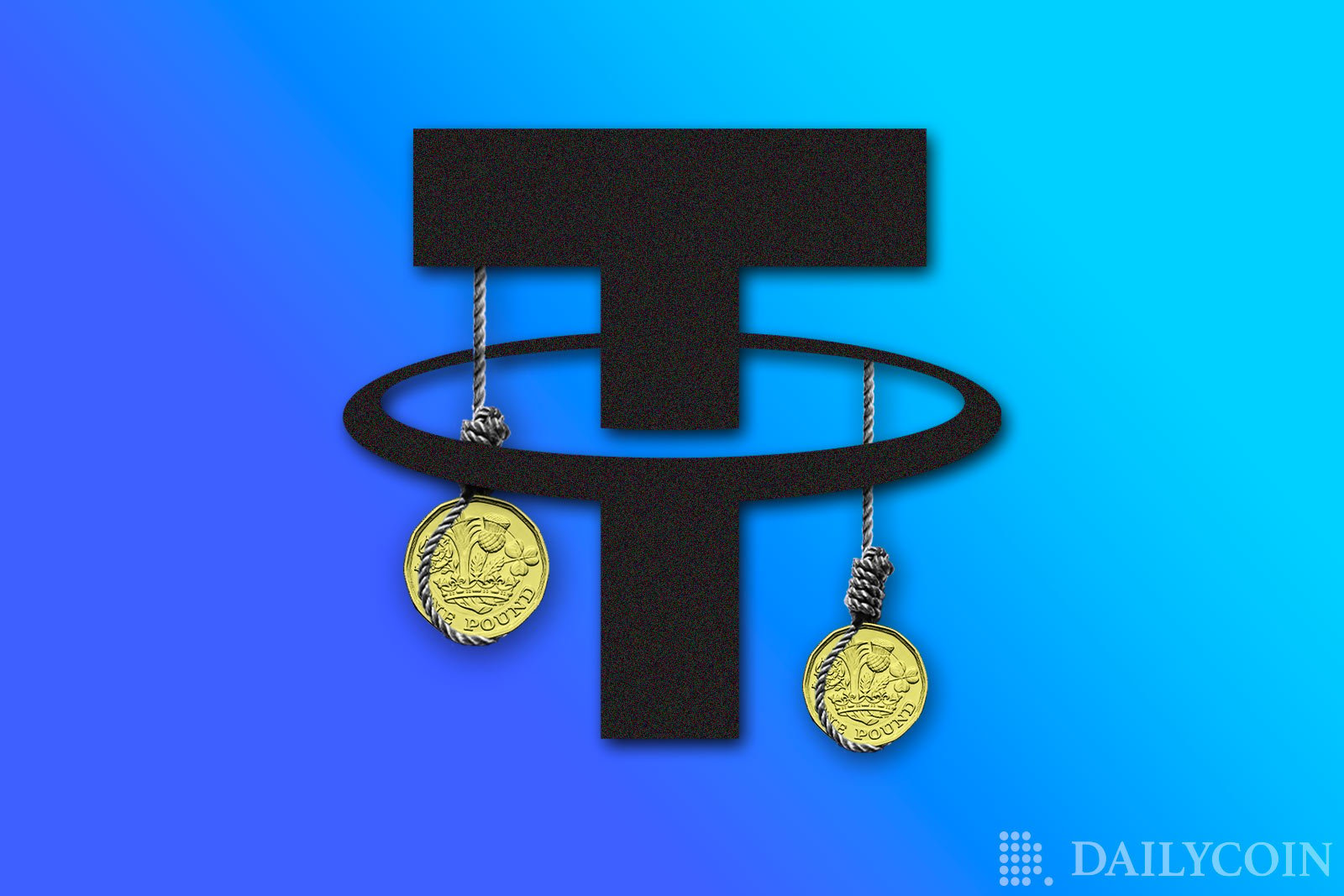 GBPT will start circulating in early July, Tether reported.
The crypto giant launched a stablecoin pegged to the Mexican peso last month.
The UK has become an attractive hub for the crypto market, said Tether CTO Paolo Ardoino.
Despite the crypto winter hitting cryptocurrencies hard, Tether Operations Limited is going ahead with its plans to incorporate other crypto tokens into its offer. The company announced Wednesday through a statement that it will launch a stablecoin pegged to the pound sterling (GBPT) on the Ethereum blockchain in July.
The British Virgin Islands-based platform has already issued other fiat currency tokens such as the US dollar (USDT), euro (EURT), Chinese yuan (CNH), and Mexican peso (MXNT), launched in May.
Within the crypto space, stablecoins are very important because they are backed and tied to fiat money. For this reason, they are one of the most used in cryptocurrency trading. Therefore, instead of trading with traditional money, many traders prefer to use stablecoins to buy or sell cryptocurrencies.
Additionally, stablecoins have been embraced by both traders and investors as a currency of exchange, a store of value, and a hedge against cryptocurrency market volatility. One of the most used is the USDT, but in recent months it has registered a notable decline due to the bearish sentiment that has invaded the market.
The bear market of the last few weeks and the losses of companies linked to the crypto market have hit Tether harder than its rivals.

USDT briefly lost its peg to the dollar last month, but immediately recovered.

This is because it is the largest stablecoin in the market and many investors and companies have unloaded their positions in Tether.
UK Is an Attractive Market for Stablecoins
A total of $67 billion worth of USDT is currently in circulation, according to data from CoinGecko. By early May, the stablecoin had peaked at just over $83 billion.
The British government's decision to become one of the most important cryptocurrency trading hubs in Europe makes the UK a very attractive market for crypto assets, Tether CTO Paolo Ardoino said.
The new sterling-pegged token is launching at a time when the country is moving forward with its plans to regulate stablecoins. On the other hand, the Bank of England (BOE) together with the European issuing institutes are working on the development of their respective virtual currencies (CBDC).
For now, the BOE is holding talks with different sectors of the country about the pros and cons of issuing a digital pound sterling. The bank is pessimistic about the future of a CBDC and has stated that, if approved, its useful life will probably not exceed beyond the second half of this decade.
After the collapse of the algorithmic stablecoin Terra, the British monetary authorities have strengthened protection mechanisms for users against stablecoins.
"Tether is ready and willing to work with UK regulators to make this goal a reality and looks forward to the continued adoption of Tether stablecoins," Ardoino said.