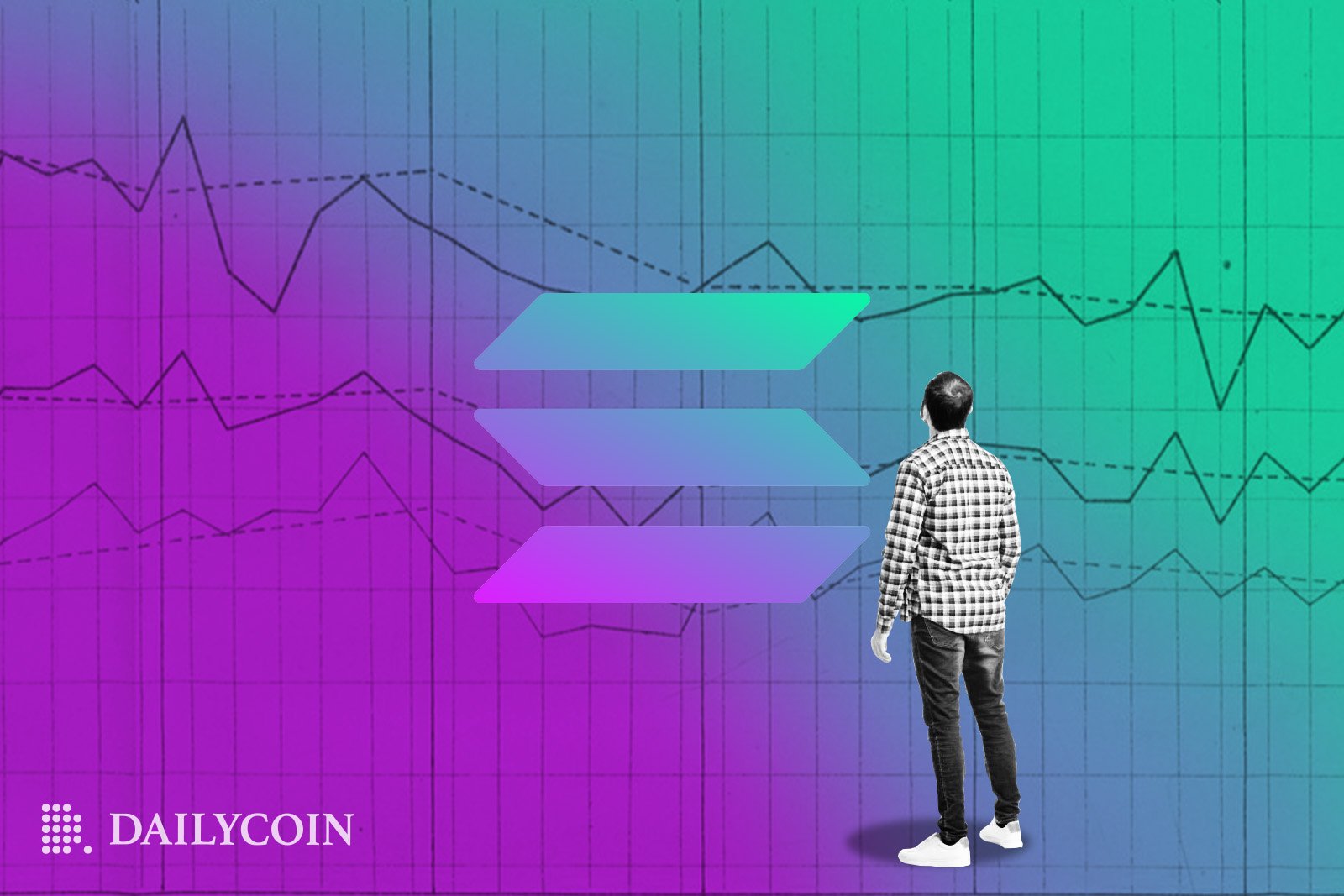 Solana, one of the leading scalable blockchains, has announced a partnership with Google Cloud, which now runs a Solana validator.
Instagram has announced that Solana will be one of the first chains to be integrated into its NFT expansion project.
The Solana Foundation deployed QUIC and launched the Jump Firedancer validator to put an end to network outages before the end of the year.
Solana (SOL) is trying to push a recovery, after falling by more than 50% due to its connection with the beleaguered FTX.
Solana is a decentralized blockchain built to enable scalable, user-friendly apps for the world. Solana was launched in 2020 to great expectations. It was designed to solve the high costs and slow transaction speeds that limit the scalability of other blockchains.
Solana was capable of a throughput of 50,000 to 65,000 transactions per second (TPS), while other blockchains could barely handle 15 TPS. To achieve this feat, Solana combined proof-of-history (PoH) consensus with the underlying proof-of-stake (PoS).
The scalability of Solana made it one of the biggest and preferred networks. It allowed the faster and more efficient deployment of decentralized applications (dApps). Its native token, SOL, is used to pay transaction fees and for staking.
Social Media: Website | Twitter | GitHub | Discord | Reddit | YouTube | Telegram
Meta's Instagram announced that creators will soon be able to mint and trade their NFTs on and off the platform. This is part of its plans to expand the use cases of non-fungible tokens. As per the announcement, Solana will be one of the first projects to be integrated.
On November 5th, Solana revealed that Google Cloud was running a Solana validator. The announcement came just days after Google Cloud revealed that it would offer a product called the "Blockchain Node Engine."
Google will work with Solana to bring the Blockchain Node Engine to the Solana chain. As per the announcement, Google will look to create a "one-click to run a Solana node in a cost-effective way" by 2023.
After almost two months of its HIP70 governance proposal, Amir Haleem, the founder of Helium – the wireless hotspot network – has reaffirmed his earlier stance to abandon the network and build on Solana. Amir tweeted:
a lot of people have been asking me about @solana and whether proposing to move @helium to the solana network as part of HIP70 was the right move, given everything going on

simple reply: absolutely the right move then, and still is now

— amir.hnt (🎈,🫡) (@amirhaleem) November 10, 2022
The Solana foundation also announced that its transaction ingestion protocol is being reimplemented on top of QUIC. This is a protocol built by Google, launched on mainnet beta. 
Solana has felt the effect of the infamous collapse of FTX, with its token losing more than 50% in three days. To cushion the effect of its exposure to FTX, Solana's co-founder announced that the SOL unlock has been postponed.
28.5 million SOL from 250 accounts (or 5.4% of Solana's total supply) was scheduled to be unlocked on November 10th at the conclusion of Epoch 370. However, the unlock has now been restaked, as the tokens were owned by the Solana Foundation as part of its treasury.
While Solana has launched the QUIC, designed for fast asynchronous communication, it is not the default. According to Solana, QUIC will be the default transaction ingest and forwarding protocol on Mainnet-beta in the 1.13.4 release.
Solana has been one of the biggest losers in the market crash ignited by the FTX and Alameda Research (which held SOL on its books) liquidity crunch, losing more than 50% in three days of the saga.
However, as cryptos rebounded, SOL was one of the biggest gainers, rallying by more than 45% on Wednesday, November 9th. The rallying pushed the price of SOL up to $18.6 from a low of $12.51.
Solana now trades at $16.57, down 93% from its November 2021 all-time high of $260. Solana is ranked as the 12th biggest crypto, as its market cap has dropped from $13.2 billion to $6 billion in the last week.
Solana has struggled with network outages all year long. It is developing the Jump Firedancer to put an end to its peril. According to Solana's co-founder, the Firedancer validator will give Solana the same reliability as Ethereum.
Yakavenko believes that Jump Firedancer, acting as a second client on the network, will ensure more stability. He adds that Solana should be free of its outage problems by the end of the year.
He also provided an update on when Solana will move from Mainnet beta to its mainnet network. According to Yakavenko, Solana will leave the beta when localized fee markets are able to support NFT mints while supporting DeFi transactions.
Despite taking a huge plunge due to its link with FTX, Solana foundation has announced that it does not hold any FTX Token (FTT).
The FTX crash also led to Crypto.com halting withdrawals and deposits for two popular stablecoins, USDT and USDC, on Solana.
Solana is one of the biggest crypto communities, both in size and development. Despite the rough patch the project suffers, it has received encouragement from its community on Twitter;
Sharing his encouragement, David Hoffman, the co-founder of content studio Bankless tweeted;
Good luck to the @solana community out there

I hope this is your $80 $ETH moment.

A strong and committed community is waiting on the other side of this

— DavidHoffman.bedrock 🏴🦇🔊🏴 (@TrustlessState) November 9, 2022
Maintaining his belief in the Solana project, @SOLBigBrain tweeted;
As far as I am concerned not much about Solana has changed the last 48-72 hours from a fundamental perspective. Solana is still innovating.

Just some forced selling, some panic & a lot of fear.

If you turned bearish, what changed besides price?

— S◎L Big Brain (33.3%) (@SOLBigBrain) November 9, 2022
Still bullish about the prospects of Solana, a Twitter user, @0xGumshoe predicts that:
Solana, one of the more promising crypto projects, lies in a quagmire. If the Solana Foundation successfully navigates through the ongoing calamitous times, the project has developments in the works that will help it regain the position it once held.