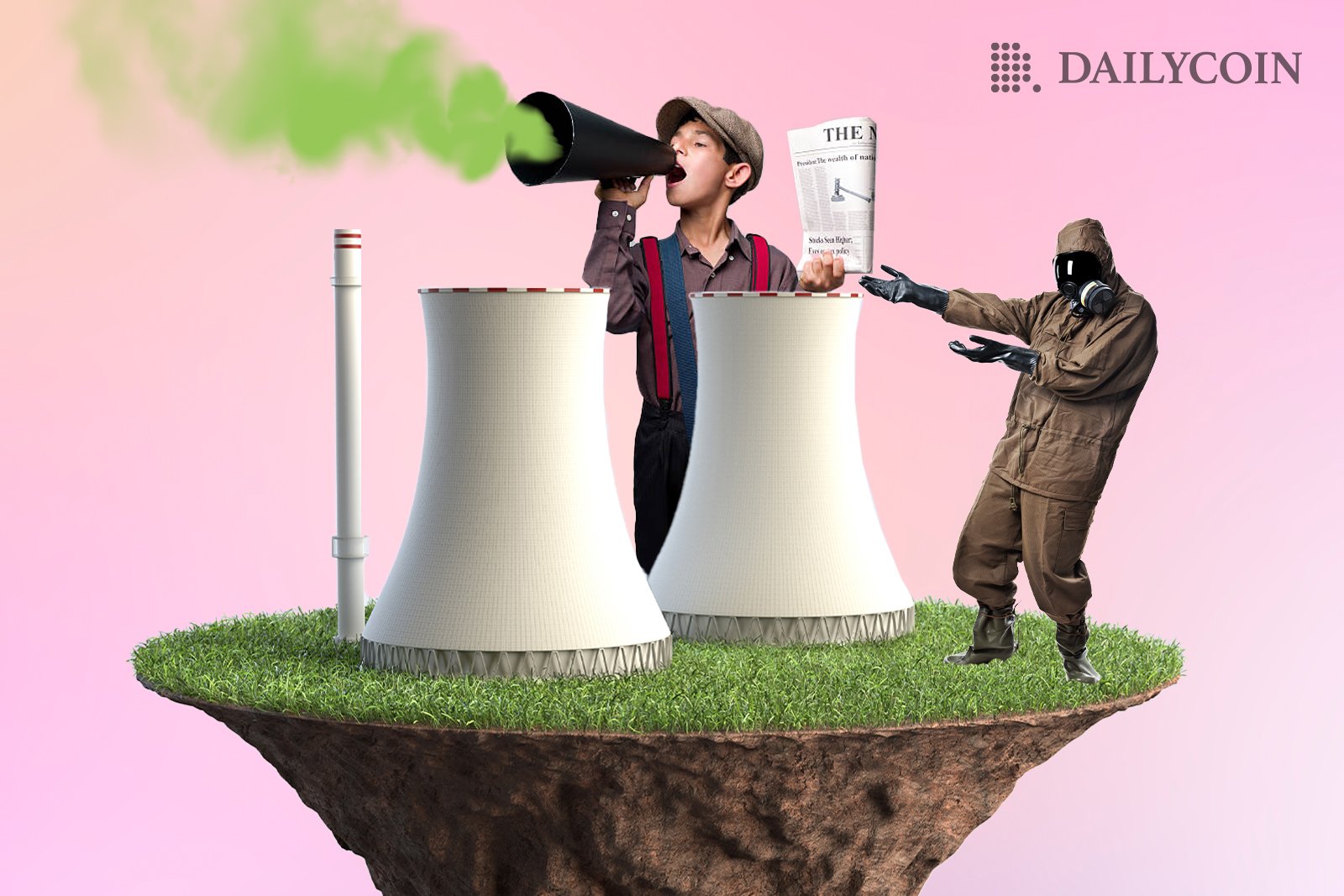 An article by the New York Times has allegedly provided false information on Bitcoin mining and mining companies.
Riot Platforms has carefully outlined where the article has provided false information.
The mining firm states the New York Times "has tied itself to political interests opposed to decentralization of authority."
The debate about Bitcoin's environmental impact continues to rage with its massive polarizing effects. Within the arguments, a lot of misinformation and falsehoods are often spread, which has led to Bitcoin Mining firm Riot Platforms calling out the New York Times in a recent article.
On April 9, the Times released an article titled "The Real-World Cost of the Digital Race for Bitcoin," which outlined the activities of 34 U.S. Bitcoin mining firms, including Riot. The piece alleged that Riot's reliance on fossil fuels was as high as 96%.
However, Riot released a statement on April 10 calling out what it claims is misinformation. The mining giant said it used power from the Texas electrical grid, which relies on 24% wind, 10% nuclear, and 4% solar energy.
"A False and Distorted View"
Riot's statement contained many counterpoints to the misinformation in the article, labeling sections 'NYT Distortions' and then offering the 'Reality.' One such example in the statement read:
"NYT Distortion: The NYT compares electricity usage of Bitcoin mining data centers to peoples' homes. That is an arbitrary, inflammatory, and political choice.
Reality: …The NYT appears to have singled out this industry [Bitcoin mining] because the NYT has tied itself to political interests opposed to decentralization of authority."
Riot's arguments highlight specific points in the article but also broadly outline the misinformation about the company and the crypto-mining industry more generally. The mining company also added that the New York Times ignored data provided by Riot.
Pierre Rochard, the V.P. of Research at Riot Platforms, took to Twitter to again highlight some of the falsified numbers in the article.
Bitcoin Remains Under Fire
Bitcoin has been the subject of attacks due to its energy usage for many years. The Cambridge Bitcoin Electricity Consumption Index (CBECI), released in 2017, compared Bitcoin mining energy consumption to certain countries. This index did not, however, consider how much energy was coming from renewable sources.
According to research by ESG analyst and investor Daniel Batten, it is claimed that more than 50% of Bitcoin mining uses renewable energy. 
On the Flipside
Greenpeace is firmly against Bitcoin mining and its environmental impact. The agency recently commissioned an art piece to highlight the dangers of Bitcoin mining. But it led to the artist reconsidering how damaging Bitcoin and Proof-of-Work mining is.
Why You Should Care
Bitcoin mining does use a lot of electricity. Still, because of the tight profit margins, miners are incentivized to use green energy, which is known to be cheaper than fossil fuel energy. Bitcoin can still be mined in an environmentally conscious world as long as the focus remains on utilizing green energy sources.
Read more about the rising stock of Riot Platforms:
Crypto Mining Stocks Soar as Marathon Mines Record 825 BTC in March.
Read more about an exploit on SushiSwap:
SushiSwap Addresses SEC Subpoena While Exploit Leads to $3.3M in Losses.