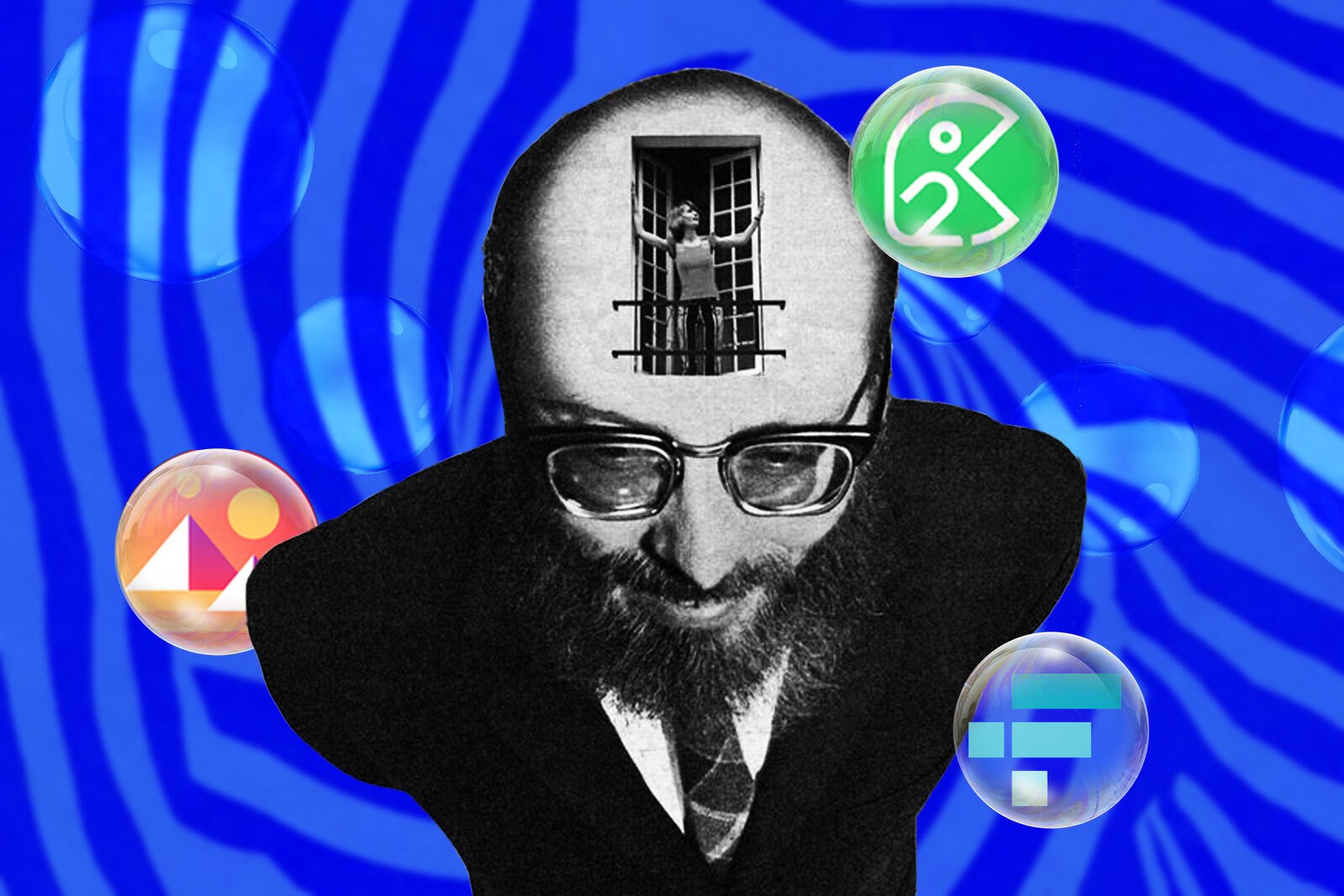 The crypto market fell substantially over the past week over renewed concerns regarding the ongoing situation in Ukraine. 
What to watch during these uncertain times? Don't worry, we've got you covered. This article will present you with three coins that you should actively follow at the moment as they have the potential to generate above-average returns in the months to come. One of these, Pac-Man Frog (PAC), is currently undergoing its presale. 
Decentraland (MANA) has now become a well-known name in the Metaverse space, along with The Sandbox (SAND) or Axie Infinity (AXS), two other leading projects with their own ecosystem currency. 
After a $24 million ICO in 2017, Decentraland was launched. However, Decentraland's public version didn't come out until early 2020. 
Essentially, Decentraland is an Ethereum-based virtual reality platform that lets people interact together with avatars, along with participating in a wide range of activities such as buying and selling items, going to the casino, building art galleries and other facilities, and so much more. 
Decentraland's currency is called MANA and can mainly be used to purchase plots of land in the Decentraland universe. The Decentraland platform consists of 90,000 precisely-measured plots of lands whose price varies based on location: the more coveted the area, the more expensive the land, just like in real life! 
Each of these plots of land are unique NFTs, meaning that their ownership is public and recorded on the Ethereum (ETH) blockchain. On top of being highly secure, this also makes the ownership of a Decentraland plot of land very exclusive, which contributed to the explosion in price for these virtual items throughout late 2021 and up until today. 
Besides, on top of just buying and selling plots of land, users can also rent them or build houses or mansions upon them, making the Decentraland universe an easily monetisable one. Here's another way to diversify your passive income streams! 
MANA tokens can also be used within Decentraland's marketplace in order to purchase avatars, clothes, items, names, and more. Naturally, the price of each item depends on its rarity. MANA is currently trading at $2.13, much lower than its $5.50 all-time high reached last November, despite the project still looking very promising. 
Similarly to Binance or Coinbase, FTX (FTT) is a trading platform that enables its users, amongst other things, to convert cryptocurrencies into fiat currencies or other cryptocurrencies. 
Started as a derivative products trading platform, FTX progressively converged toward the crypto space and now displays a very complete range of crypto solutions. FTX even issued its own Ethereum-based ERC-20 token, trading under the ticker FTT. 
FTX distinguishes itself from other leading exchanges such as Coinbase, Binance, or Kraken through a number of points; however, as a platform specialising on derivatives, FTX offers exclusive leveraged products that are not available on other platforms. 
Notably, FTX offers leveraged cryptocurrency products such as Bitcoin with 3x leverage as well as shorting products for investors looking to bet against certain particular cryptocurrencies, notably Bitcoin (BTC), Ethereum (ETH), Tether (USDT), Binance Coin (BNB), Ripple (XRP), and a few others. 
Contrary to Coinbase or Binance, FTX is still an up-and-coming exchange that still has a long growth runway in the coming months and years. 
So far, FTX raised a total $1.8 billion through 8 different funding rounds, each one being greater than the previous, showing investors' strong confidence in FTX and the project's credibility. Following in the footsteps of Coinbase and Binance, it is easy to imagine FTX's valuation continuing to skyrocket in the double-digit billions of dollars. 
A few days ago, leading investment bank Goldman Sachs announced a partnership with FTX in order to work on crypto initiatives, enhancing the project's institutional recognition and credibility. 
A great way to gain exposure to that upcoming growth is to invest in FTT, currently trading at around $43.60. 
Another project in its early stage, Pac-Man Frog (PAC) intends to develop a decentralised community that will contribute to blazing the yet-uncharted Web 3.0 trail. 
The goal of Pac-Man Frog is to create a platform gathering DeFi, gaming, and NFT solutions. The project's whitepaper appears ambitious, detailing the development of a dynamic ecosystem featuring an NFT aggregator, a gaming-finance (GameFi) NFT marketplace, an NFT launchpad, and more. 
Making early-stage investments more accessible for everyone is another of Pac-Man Frog's objectives. On Pac-Man Frog's platform, blockchain-based gaming and NFT ventures will benefit from a dedicated incubator that will support entrepreneurs and innovators by providing them with access to funding, a network, and opportunities to create connections with other similar projects. 
Apart from that, Pac-Man Frog will empower its community through a governance mechanism incorporated in its token. This will enable PAC holders to vote and express themselves within Pac-Man Frog's Decentralised Autonomous Organization (DAO) in order to influence the project's development. 
PAC, the native token of Pac-Man Frog, will be officially listed within the weeks to come, giving the project a much-awaited catalyst. Critical times for the Pac-Man frog team! 
Find out more information on the Pac-Mac Frog  Website, Telegram, Instagram or Twitter.  You can also find more about presale here.