The fintech industry is one of the fastest-growing sectors in the world, and it is not surprising that we are seeing a huge number of start-ups and entrepreneurs in this space. The industry is highly competitive and fast-paced. It's also one of the most lucrative industries in the world, with projected global revenue of 174 Billion euros in 2023. In this article, we will explore 15 personalities who are shaping the future of Fintech.
Sam Bankman-Fried, CEO, FTX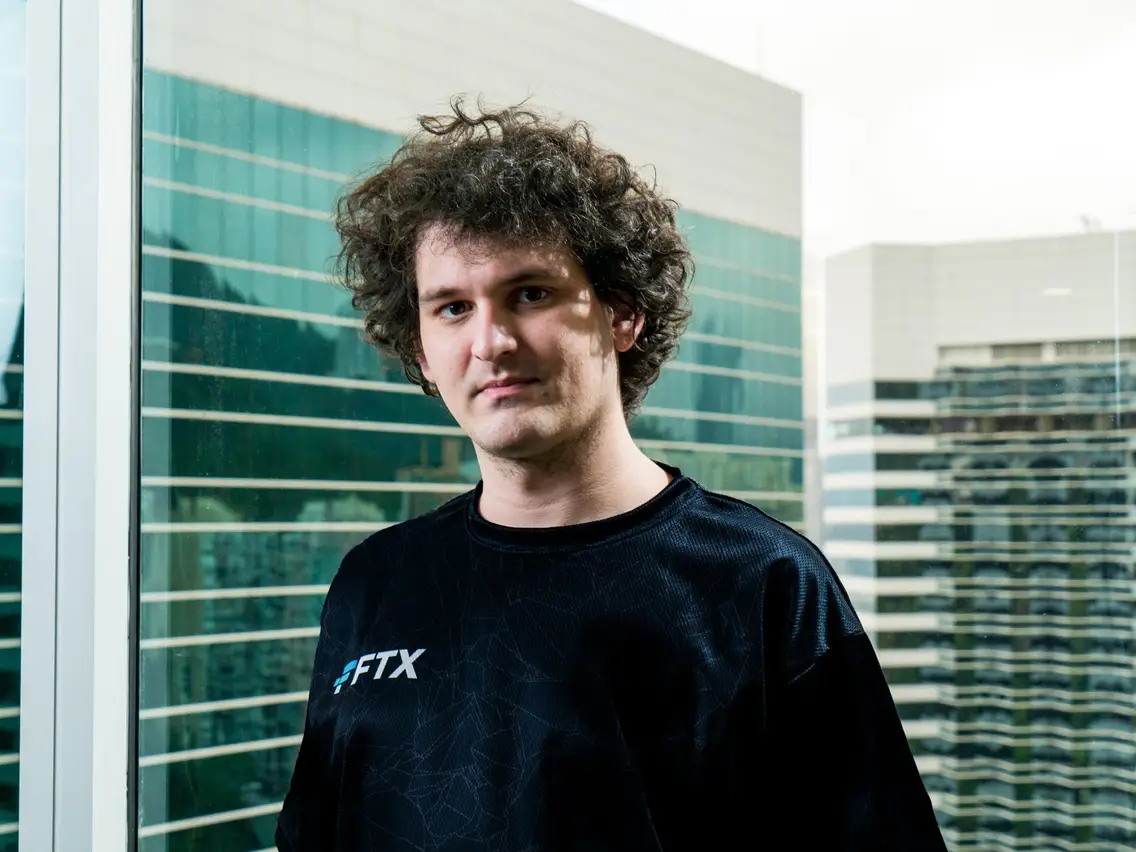 Samuel Bankman-Fried is one of the leading names in the Crypto scene, the multi-billionaire has founded FTX, a leading cryptocurrency exchange platform. Sam Bankman Fried, also known as SBF, is also very active on Twitter and has been constantly providing commentary on the things that have been going on in the public markets.
Adina Eckstein, COO, Lemonade
Adina Eckstein is a lead executive driving Lemonade, the top-rated insurance technology company in the US. Eckstein has held senior executive positions in start-ups as well as corporate environments, advocating for product delivery, operations, sales, and business development.
Jack Dorsey, Co-Founder, Twitter & Block (Square)
Legendary tech innovator Jack Dorsey is widely known for Co-Founding Twitter and Square. Dorsey has been able to run as CEO for both companies, something that requires lots of focus, determination, and mindfulness. Dorsey is known for practicing mediation and other self-care habits that he says have contributed to his professional life.
Patrick Collison, CEO, Stripe
Patrick Collison is a very recognizable name in the Fintech industry. Together with his brother, he has Co-Founded Strip, a very dominant and innovative player in the paying industry. Patrick is also an avid reader and has a website where he shares his readings and recommendations.
Samantha Ku has a decade of experience in the financial industry, including six years at Square, where she has been instrumental in the company's growth strategy and innovations. After being hired as head of operations in 2015, she quickly moved to Global Head of Operations, Portfolio Risk, and Customer Success in 2017, and then to COO in October 2020. Ku advocates for financial wellness and economic access for all and is a devoted Twitter user.
Guy Melamed, CEO, Exberry 
Guy Melamed is co-founder and CEO of Exberry, the exchange technology pioneer that is revolutionizing marketplaces. As a serial entrepreneur, Guy leads the way by being innovative, a results-driven product strategist, and passionate about bringing top notch products to the market.
Experienced in developing go-to-market strategies, product-market fit, business strategies, and user-experience Guy held leadership roles in transformational companies such as Zeex – a Fintech platform that lets users shop with digital currencies without having to deal with fiat currency or fees. Other roles included Finova Capital – a hedge fund for blockchain technology and digital assets, GreenRoad – the global leader in driver behavior technology, and Ginger Software – leader in Natural Language Processing (Acquired by Intel).
Linda Samlinn Höglund , COO, Klarna
Linda Samlin Höglund is a Fintech leader veteran with over 20 years of experience. Samlin currently serves as Chief Operating Officer at Klarna, a company that pioneered the buy now, pay later (BNPL) concept. When it comes to fintech heavyweights, this isn't Samlin's first rodeo. In 2011, she joined Klarna as the company's CFO, but she left in 2014 to join Luminar Ventures, a growth VC firm. In March 2021, she rejoined Klarna as its new COO.
Ari Shpanya, CEO, LoanBase
Ari Shpanya is the CEO and Co-founder of LoanBase.com, a digital lending marketplace that provides real estate investors with the financing they need to grow their portfolios. Formerly CEO and founder of Wiser.com, an enterprise-focused e-commerce SaaS. Previously Co-founder of Zent.com, a marketplace for equipment rentals. Graduate of the GSB Stanford Ignite program. Contributes and featured at Venturebeat, Econsultancy, Retailwire, and Forbes.
Having helped shape Citi into the company it is today, Jane Fraser has blazed a trail for women in the banking sector as Citi's first female CEO. An advocate for diversity and flexibility for women in the workplace, Fraser is known as a poster girl for women in finance. As the head executive of the world's most global bank, Fraser oversees an organization that serves millions of consumers as well as businesses and institutions in 160 countries and jurisdictions. To improve returns, Fraser exited the bank's retail business in 13 countries outside the US. Her main goal is to raise Citi's return to the level of Bank of America and JP Morgan.
Eyal Rosenberg, CEO, Nipendo
Eyal O. Rosenberg is a veteran serial entrepreneur, an accomplished enterprise software executive, and a decorated officer in the Israeli Navy. He currently serves as Chief Executive Officer of Nipendo.
Eyal was born in Israel and joined the Israeli Navy when he turned 18, serving for seven years. During his service, he became Captain of a "Dvora" multi-purpose patrol boat and later served as Deputy Squadron Commander of 16 such crafts.
By the time he turned 27, Eyal was Head of Technology in a data source browsing company, a position he held for three years, during which he oversaw the establishment of Israel's first information center over the Internet, which enabled thousands of remote users to retrieve and consume articles published by scientific journals.
Eyal Daskal, Founder, Crymbo
Eyal Daskal is the Founder of Crymbo, the first digital asset platform for financial institutions. Eyal also co-founded IBI ILS Partners Ltd and partner at IBI Investment House Ltd, a listed Asset Manager with AUM of USD12bn, where Eyal was co-overseeing the Insurance-Linked Securities business. He has invested in and helped establish FinTech startups combining cutting–edge technology and financial services.
Dan Schulman, President, Paypal
The well known CEO of Paypal. Dan Schulman has a reputation of leading public companies with efficiency and a sense of calm. Dan Schulman credits Krav Maga as a practice that has helped him a lot throughout his career. Schulman has held leadership positions in American Express, Virgin Mobile and others.