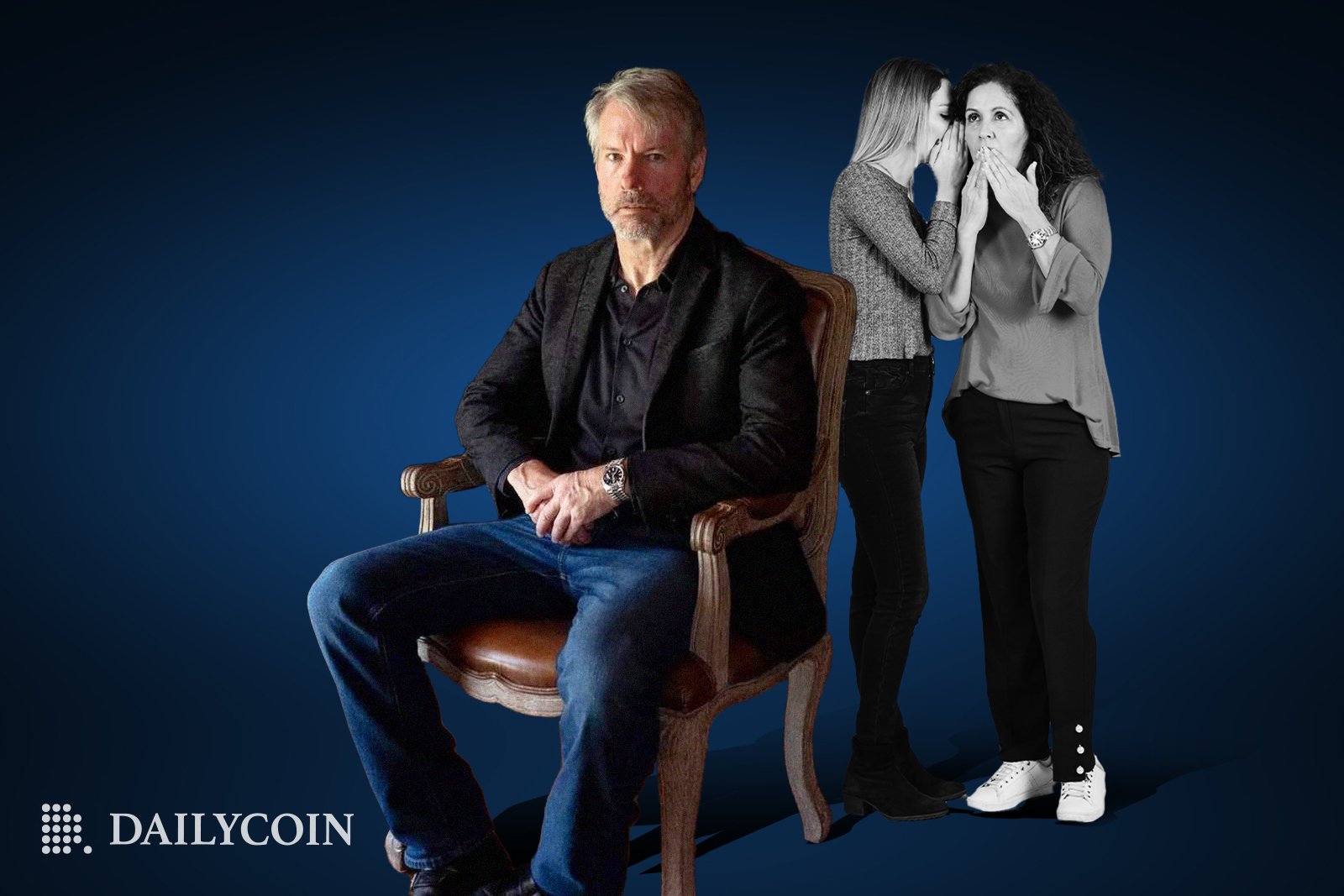 Criticism has been directed at MicroStrategy's BTC acquisition strategy by the founder of North Rock Digital.
MicroStrategy currently holds 140,000 BTC.
BTC has had a bullish start to 2023.
MicroStrategy's bold purchase of over 140,000 Bitcoins (BTC) has generated buzz in the business intelligence (BI) software industry. The company's executive chairman and former CEO, Michael Saylor, has been a driving force behind this strategy. However, some industry experts are raising concerns about the risks this decision could pose.
Hal Press, the founder of North Rock Digital, predicts the company will ultimately have to sell all the BTC it acquired, rendering its business model unsustainable.
Press added: "The idea of taking a software company and levering it to the gills to run a "Bitcoin acquisition strategy" is so comically stupid it's actually quite funny. Will be so obvious in hindsight."
However, Press acknowledged that such a sell-off would not happen anytime soon, estimating that it could take a minimum of a few years at least. He also recognized that Saylor's BTC bet could potentially yield profits in the future.
MicroStrategy's $4.2B BTC Holdings: $36M Unrealized Profit
Recent SEC filings reveal that the company has heavily purchased BTC during the year's first quarter and plans to acquire more as the year progresses. With the most recent acquisition of 1,045 BTC between March 24th to April 4th, the average price of MicroStrategy's holding has dropped to $29,803.
Meanwhile, Bitcoin is trading at $30,060 at press time, marking a 6.22% increase in the last 24 hours and a 7.57% increase across the last seven days.
The digital asset has also gained as much as 49.49% on its monthly chart. This places the current value of MicroStrategy's Bitcoin bid at just over a staggering $4.2 billion ($4,208,400,000) and in a profit of about $36 million.
On the Flipside
BTC has been a profitable investment for many companies, and MicroStrategy's move is not unique.
If Bitcoin becomes legal tender, MicroStrategy may not need to sell its BTC holdings for fiat currency and could use them to conduct business transactions directly.
The success or failure of MicroStrategy's Bitcoin strategy will ultimately depend on the cryptocurrency's performance in the coming years.
Why You Should Care
As one of the largest holders of Bitcoin, the company's decisions can significantly impact the market. Additionally, the success or failure of MicroStrategy's bet on BTC could have far-reaching implications for adopting and accepting cryptocurrencies as a legitimate asset class.
FAQs
How much Bitcoin does MicroStrategy own?
MicroStrategy owns 140,000 Bitcoin as of writing.
Why did MicroStrategy buy Bitcoin?
MicroStrategy bought Bitcoin as part of its strategy to hedge against inflation and to increase its returns on cash.
Did MicroStrategy borrow money to buy Bitcoin?
Yes, MicroStrategy borrowed money to buy Bitcoin. The company issued debt to finance the purchase of Bitcoin.
How much debt does MicroStrategy have?
As of the time of writing, MicroStrategy's long-term debt is approximately $2.79B.
How much has MicroStrategy made on Bitcoin?
It is unclear how much money MicroStrategy has made overall on Bitcoin as the only Bitcoin it had sold was at a loss compared to their average buying price. However, the company made roughly $11.8 million from that sale of 704 bitcoins on 22nd December 2022.
To learn more about how Bitcoin's price is currently performing and what to expect based on upcoming CPI data and Fed policy insights, read here:
Bitcoin Hits 28K. Will CPI Data and FOMC Push BTC to the 30K level?
To find out about the recent trend of Cardano whales accumulating millions of ADA tokens, read here: