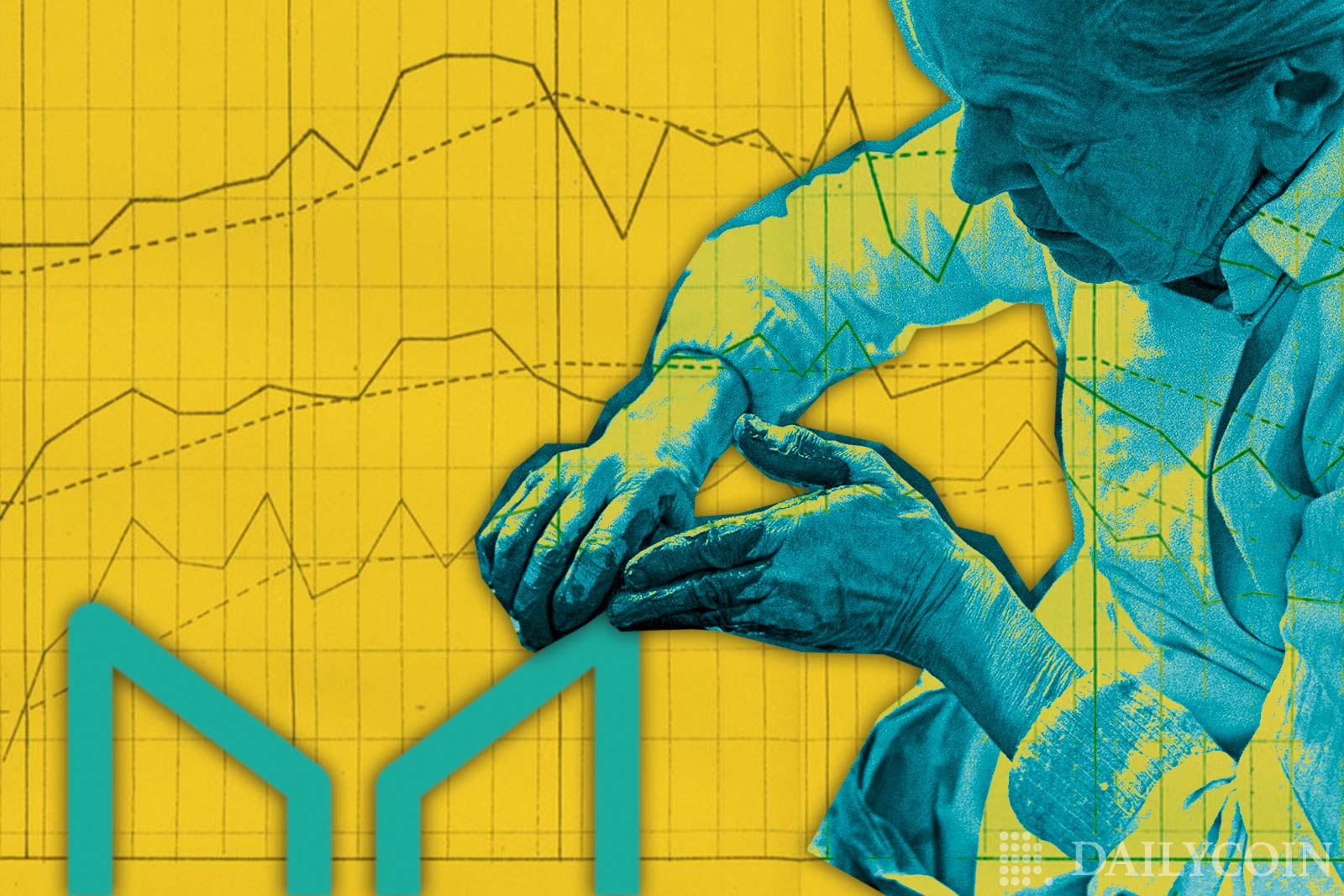 Maker (MKR) is the native token of MakerDAO's Dai, a decentralized stablecoin using a unique 'Maker Collateral Vault' system.
In pushing to be used to finance off-chain business activities, Maker vaults were used to finance a shipment of Australian beef to Hong Kong.
For the transaction, Maker Protocol partnered with Centrifuge and ConsolFreight, minting an NFT of the manifest.
On the back of the TerraUSD (UST) crash, MKR has rallied 30% in 24 hours, making DAI the fourth biggest stablecoin.
Maker (MKR) is the governance token of the MakerDAO and Maker Protocol, which allows users to issue and manage the DAI stablecoin.
Maker Protocol uses Maker Vaults, enabling users to deposit their crypto as collateral and mint Dai against it. Users with Vaults can then repay their Dai loan to redeem their collateral.
As Terra (LUNA) collapsed, dragging the crypto market with it, Maker (MKR) was one of the few cryptos to continue trading in the green. So, what was responsible for keeping Maker out of the red sea?
One of Maker's biggest goals is to finance off-chain business activities, something in which it has been steadily making strides. On May 9th, Maker announced that one of its vaults was used to finance a shipment of Australian beef to Hong Kong.
According to the announcement, the transaction was executed in partnership with Centrifuge – a protocol that allows users to finance real-world business activities with DAI.
ConsolFreight, a trade finance provider operating on Centrifuge, was also involved in the transaction, financing it by minting DAI via Centrifuge's Maker vault.
While this marks growth in its real-world utility, the true driving force behind Maker's upward price trajectory is the fact that its main rival, Terra (LUNA), is on the edge of collapse. Unlike TerraUST, which moves in sync with LUNA, Maker uses a system of overcollateralized vaults.
The Maker Protocol explains that it is for users who deposit 10 ETH in a vault. These users can only mint the DAI stablecoin equivalent of 5ETH (200% collateralization). Maker explains that if collateralization falls from 200 to 145% (in the event that the price of ETH drops), their vaults are liquidated, after which:
What happens during a liquidation event?

Collateral is sold for the required amount of Dai to cover the outstanding debt + a Penalty Fee set in the Maker Vault parameters.

After covering the debt and the fee, the remaining collateral will be available for withdrawal.

6/

— Maker (@MakerDAO) May 12, 2022
Recently, Instadapp released Dai Vault integration to its 'Lite' version, allowing users to start earning up to 5.7% APY on their Dai investments.
Maker will host its first Twitter Space on Friday, May 13th, at 16:00 UTC to enlighten its community. The Instadapp team will also be involved, and will talk about their product and the integrations with the Maker Protocol and Dai.
Despite the week-long downtrend experienced by the market at large, Maker (MKR) has been one of the few cryptos that remained in the green. In the last 24 hours, MKR has gained 30% in value, and is up by much as 48% in the last 48 hours.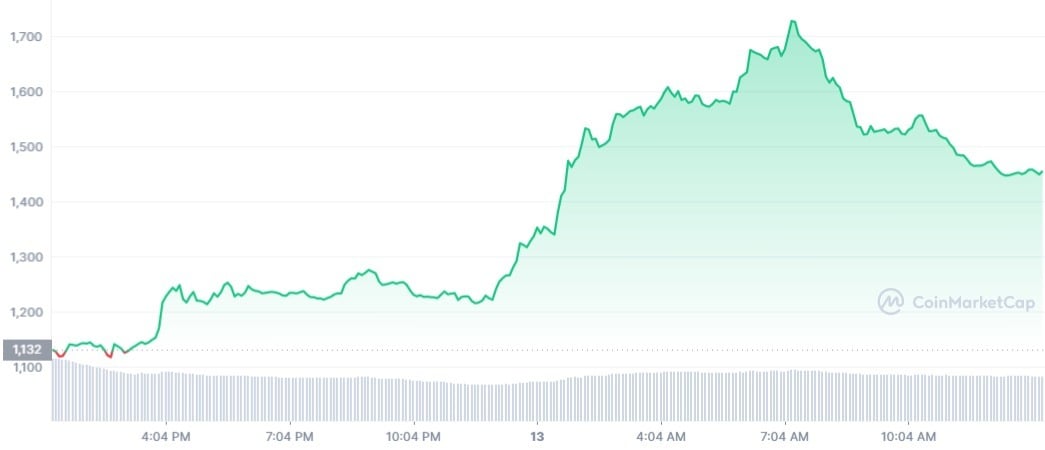 Maker is the only crypto in the top 100 to post gains in the last week. Maker (MKR) is up by 10% for the last seven days, while market leaders like Bitcoin (BTC), Ethereum (ETH), and Binance Coin (BNB) are down by ∼20% or more.
After hitting an interday high of $1,747.71, Maker is trading at $1,460, as of this writing. Maker is now ranked as the 43rd largest cryptocurrency, with a market cap of $1.43 billion.
However, DAI, a five-year-old stablecoin, has seemingly outlived UST, which was only launched in September 2020.
As a decentralized stablecoin, the community behind Maker is taking it to the top. Its holders directly participate in the governance process of the coin, and voting power is dependent on inidividual commitment to the project, based on the amounts staked.
With the crash of UST, the Maker Protocol community has found renewed belief that their stablecoin outclasses others. Twitter user @UncleRewards wrote:
I think $MKR deserves some respect bids for how great Maker has handled the last few days of EXTREME market conditions. Protocol still chugging along, just as the big brains designed

— Uncle (@UncleRewards) May 12, 2022
Their pegging system was weak and it was always known, it uses a single volatile asset to hold it. Maker had issue with it and had to mint and sell MKR to recover their collateral, but DAI peg was never lost. And their issue was relying on ETH which is used on many other services

— Sonystinha Isentão (@SonystaIsento) May 13, 2022
Bullish about the future of MKR, @cryptolife_shop wrote:
Maker is doing pretty well with $DAI after this $LUNA disaster. I think USD 2000+ is possible for $MKR within the next days.

— 👕🛒CryptoLife.Shop (@cryptolife_shop) May 13, 2022
The over-collateralization structure adopted by the Maker Protocol ensures that there is always enough liquidity to cover the minted DAI token, Thereby preventing the de-pegging and collapse of its stablecoin, as has happened to TerraUSD.