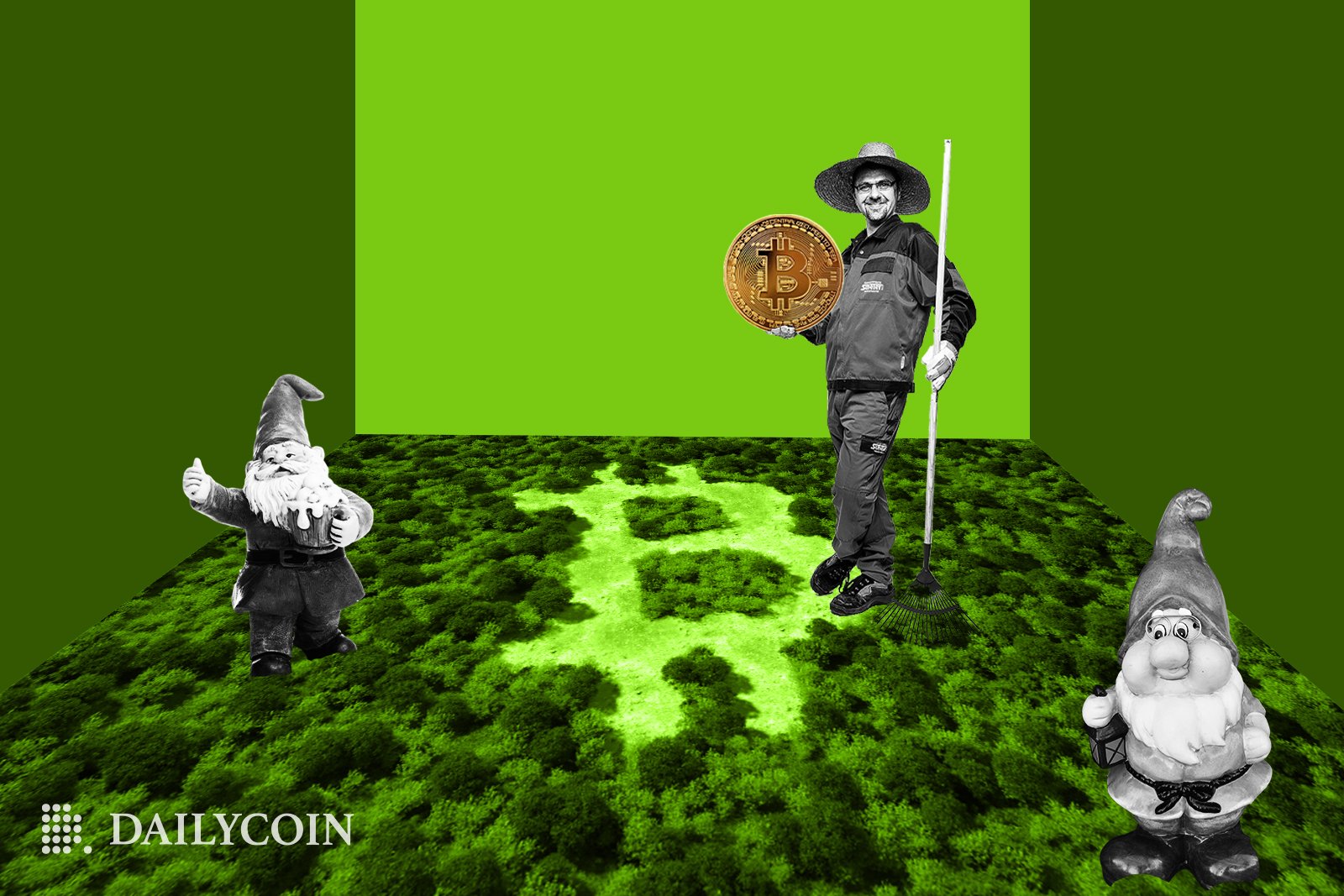 Cryptocurrency mining is an incredibly energy-intensive process that jeopardizes governments' capacity to minimize our reliance on climate-warming fossil fuels.
The usage of the proof-of-work (PoW) consensus mechanism in crypto was recently under fire from climate activists. It is also being scrutinized massively in the media for the enormous amounts of electric power to solve complicated problems, validate transactions, and issue new currency.
While many altcoins use proof-of-stake (PoS) consensus, which reduces electricity usage significantly, the question of Bitcoin (BTC) remains controversial. Bitcoin mining uses more electricity than entire countries, such as Norway and Ukraine. While the discussion is still going on, what can be done to make Bitcoin greener? 
Many countries and companies worldwide have risen to the fight against Bitcoin due to its effect on climate. China banned crypto mining due to fossil fuel usage. Companies like Tesla stopped accepting Bitcoin when Elon Musk became aware of the industry's fossil fuel usage.  
In April, environmental activist groups, including Greenpeace USA, as well as the CEO and co-founder of Ripple, joined forces to campaign for a code change to Bitcoin due to its environmental impact. 
The initiative, called "Change the Code, Not the Climate," ran advertisements in major media outlets and publications such as the New York Times, Politico, and The Wall Street Journal to persuade the Bitcoin community to modify the network's existing code. 
In July, Iran announced it would cut off electricity supplies to crypto-mining operators that the government had previously authorized. One hundred eighteen digital currency extraction centers will be indefinitely cut off from the national grid due to the federal supply deficit caused by seasonal spikes in electrical power demand. 
The currently building-up energy crisis in Moldova amid the war in Ukraine affects the situation of Bitcoin, as the country proceeds to ban crypto mining activities in order to save electricity.
Kazakhstan is also affected by the energy crisis, which started in November 2021. The country has been cutting power from Bitcoin miners to save electricity. Kazakhstan has so far suggested significant tax rises and a regulatory burden on all mining activities in order to deter them from operating. When the country implemented these steps, Kazakhstan was the second-largest mining country in the world.
In September, the White House declared that crypto mining operations in the United States are on track to consume as much energy as the country's home computers, demanding established steps to limit the industry's power needs. 
The White House Office of Science and Technology Policy (OSTP) released a new study that addressed environmental concerns that industrial-scale crypto miners might strain local and federal energy infrastructures and jeopardize global climate change efforts.
Can Bitcoin mining be greener? One solution to heightened electricity demands would be to search for renewable energy resources for Bitcoin mining. The same could be the case for miners, who are constantly searching for cheap energy, which renewable sources often prove to be. 
In 2021 The Bitcoin Mining Council released research results for over 32% of the current global Bitcoin network. It found that participants were using electricity with a 67% sustainable power mix. Based on that data, the total sustainable power mix could be as high as 56%. This would make Bitcoin mining one of the most sustainable global industries.
Some crypto mining companies are also trying to provide a greener solution for Bitcoin mining. For example, the British-owned and operated mining pool PEGA Pool is reducing mining's carbon footprint by planting trees. 
While the company is open to all Bitcoin mining clients, regardless of their energy source, they reward the ones using renewable energy. For clients that mine with non-renewable energy, the company uses a portion of their pool fees to plant trees to help offset their mining carbon footprint. Clients that mine with renewable energy are rewarded with a 50% reduction in 2% pool fees.
The miner community, as well as investors, remains skeptical about the possibility of changing Bitcoin's consensus model. Jason Deane, the chief Bitcoin analyst at Quantum Economics, explained to Yahoo Finance that removing Proof of Work would be to remove the very essence of Bitcoin and render it worthless.
Switching to PoS could result in Bitcoin's energy use being cut by 99%, according to some estimates. The Ethereum network's switch to PoS seems to have laid the path for Bitcoin. However, the two networks have very different profiles. Bitcoin doesn't make smart contracts, and the asset's price and supply have given it a role as a reserve currency. By introducing the lightning network to the ecosystem, the network already addressed the questions of scaling and congestion.
According to a recent study from the University of New Mexico in Albuquerque, mining Bitcoin has nearly the same climatic impact as cattle ranching or burning gasoline when measured as a percentage of market value.