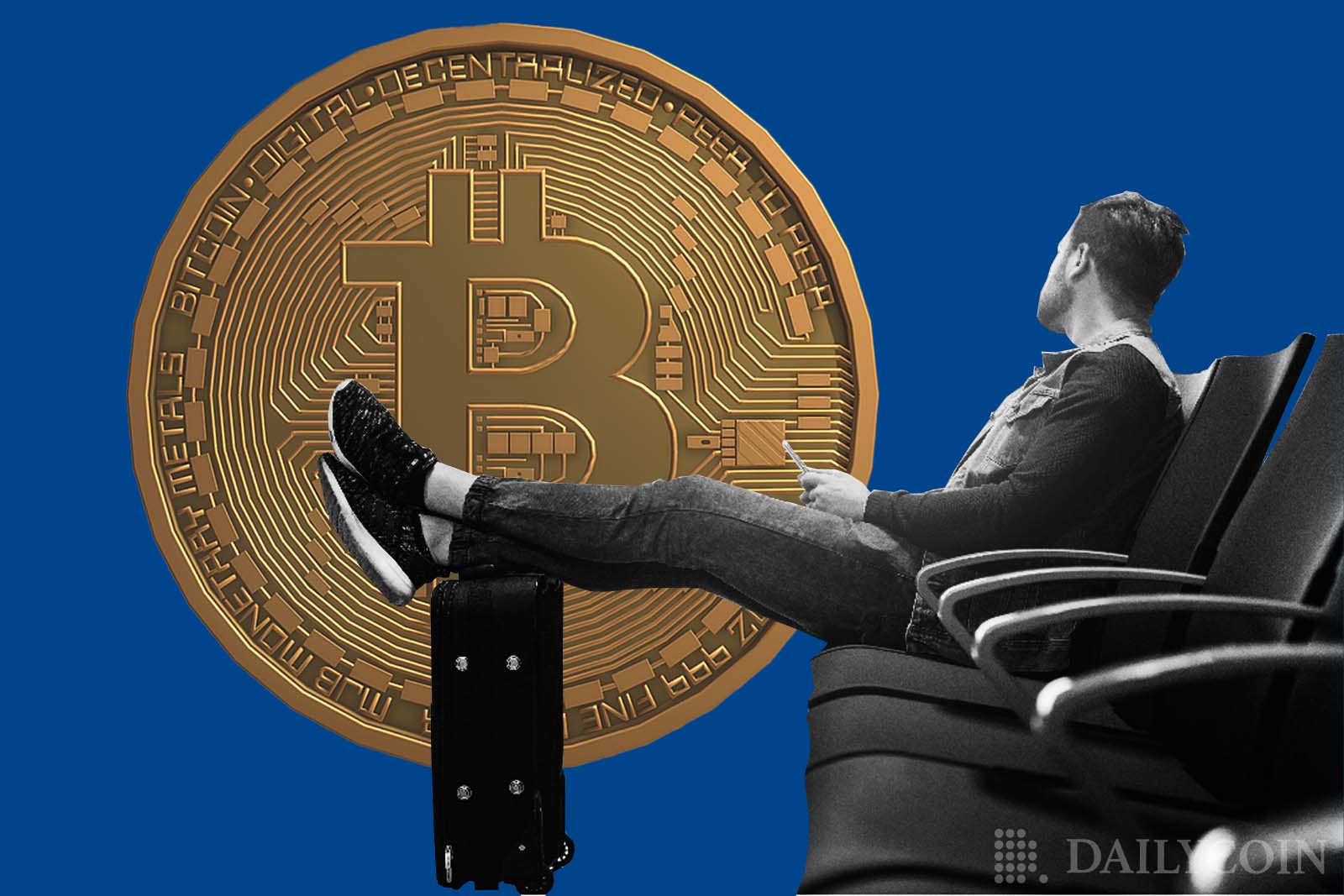 The prices of the cryptocurrency have already touched the so-called upper Bollinger Band, which could indicate sustained upward movement.
Some analysts acknowledge that BTC and the other cryptocurrencies are still stuck in a bear market whose end is uncertain.
Bitcoin has managed to recover after the fall caused by the sell-off of Tesla's positions in the cryptocurrency.
The unusual rebound of Bitcoin (BTC) over 30% from its June lows makes analysts think that the bear market that has hit the cryptocurrency in recent months could be ending soon.
The signs of a further approach towards $25,000 is due to the fact that BTC prices have hit the so-called upper Bollinger Band, says Bloomberg. This occurs after a period in which volatility was compressed, which is often interpreted as "a precursor to a sustained directional move," the publication states.
Something similar happened in June when a period of low volatility was observed, which then caused Bitcoin to slide, just after marking the lower band. On Friday, July 22, BTC rebounded again after a decline the previous day.
Resisting Tesla's Sell-Off
The cryptocurrency's drop on Thursday came after Tesla announced a Bitcoin sell-off. Elon Musk's car company sold 75% of its cryptocurrency holdings.
Despite the losses, Bitcoin was able to resist and recover by passing the $23,000 barrier. However, it has yet to reach the high of $24,200 it made for the week.
"BTC needs to Weekly Candle Close above $22,800 to successfully confirm a reclaim of the 200-week MA as support," trader and analyst Rekt Capital wrote on 

Twitter

 

this week.
Fellow crypto market analyst Jibon said it was more important to see whether the cryptocurrency will close the week at the low of $22,400, as it looks like it will.
"Next Week Decision Time, $BTC will go 30-40K or 12-15K. I Want Weekly Close above $22,401," he said.
The debate these days between analysts and investors has revolved around two extreme scenarios. Bitcoin slipping to $10,000 or moving back to $30,000.
Jibon has acknowledged that Bitcoin is "still in a bear market" for cryptocurrencies that is expected to last until next year. So he considers that these upward trends could be "temporary movements."
Musk's Clarification on the Sale of BTC
Regarding Tesla's move to sell 75% of its Bitcoin, Elon Musk clarified during a company earnings results conference call that this sale "should not be considered a Bitcoin verdict."
He explained that the real reason was uncertainty over how long the COVID-19 lockdowns in China will last, raising concerns for the company's production. "It was important to us to maximize our cash position," Musk said.
"We are certainly open to increasing our Bitcoin holdings in the future," the Tesla CEO added. He also noted that the company has not sold its stake in Dogecoin, the popular doggie cryptocurrency.
At 10:35 a.m. (GMT-4), Bitcoin was trading at $23,504, according to Coindesk, posting a 5.04% gain during the day.