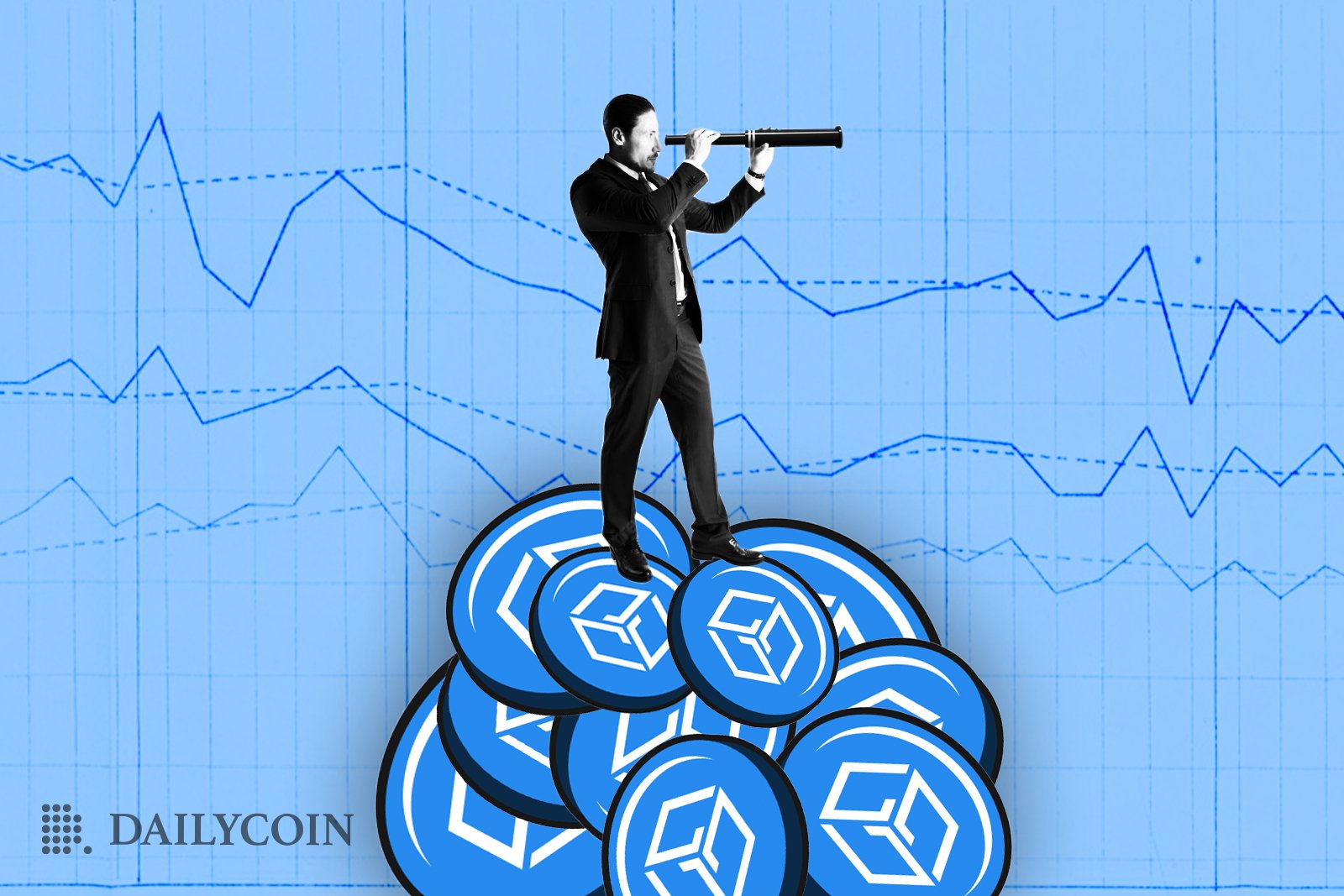 Web 3.0 industry leader Gala Games has averted one of the biggest crypto hacks with a white hack.
Gala Games is still pushing strong with its blockchain games, launching Spider Tanks, its first AAA-rated game.
Other AAA title games being developed by Gala Games are in advanced development stages and will launch soon.
GALA, the native token of the Gala Games ecosystem, plunged by 30% after news of the $1 billion hack emerged.
Gala Games is the biggest gaming blockchain ecosystem, averaging 1.3 million monthly active users. The mission of the project is to build "blockchain games you'll actually want to play."
In addition, Gala Games is built around multiple gaming projects while allowing players to decide which games to be listed. It achieves this by using blockchains (Ethereum and Binance Smart Chain) to give players control of the games and in-game assets.
However, Gala Games is developing its own chain, currently known as Project GYRI. The layer 1 chain is designed to power a large, decentralized gaming platform and will reduce network fees, increase sustainability, and maximize efficiency.
The network is secured by its own set of nodes called Founder's Nodes. Gamers can purchase these nodes and run them on their computers. GALA, the native token of the ecosystem, is rewarded to node operators according to a point system.
Social Media: Website | Twitter | Discord |YouTube |Medium | Instagram | Facebook
Gala Games has been one of the most talked-about cryptos in the last couple of days after a hacking scare. In the late hours of Thursday, news on Twitter showed that a wallet address had minted over $1 billion in GALA tokens out of thin air. 
However, Gala Games took to Twitter to clarify that the project was not exploited thanks to a white hat attack. Gala Games had internally conducted the attack to prevent bad actors from absconding with users' money.
Before the hack-scare, Gala Games was in the news for launching one of the biggest blockchain games. On Monday, October 31st, Gala Games announced the launch of Spider Tanks, a high-octane, tank-on-tank destruction game.
As a free play-to-earn game, Spider Tanks rewards players, battles, and owners with the game's reward token, called SILK. The SILK token will be awarded directly to players' Gala Games wallets and can be used in the game.
Spider Tanks is the first AAA-quality release game released by Gala Games from a long list of in-development projects. The game is also powered by Gala's own Layer-1 blockchain, Project GYRI.
In October, Gala Games announced a partnership with Universal Games and Digital Platforms to launch an NFT collection for DreamWorks Animation's Trolls VOX. The collection consists of 8,888 Trolls VOX, inspired by characters from the movies.
The project is Gala Games' first Ethereum project based on VoxVerse, the NFT-powered metaverse for Gala's VOX Collectibles. The collaboration was announced more than a year before the release of Trolls 3.
The fear, uncertainty, and doubt (FUD) sparked by the rumors of the Gala Games exploit caused GALA to plummet by 30%, worsening an already poor run of form that started two weeks ago.
The 24-hour price chart for Gala Games (GALA). Source: CoinMarketCap
After falling to an interday low of $0.02837, clarifying the incident has helped GALA recover. GALA now trades at $0.03646 and is ranked as the 128th largest crypto project with a market cap of $254 million.
Gala Games has announced that its new shooter game, Superior, will launch on the largest digital gaming distributor Steam. Superior can now be added to players' wishlists on the distributor after various playtests.
There are also AAA games still in development that are expected to launch soon. Fortified, a player-versus-player tower defense game set in a fantastical medieval world that will allow players to compete to build the best tower defense strategies, tops the list.
Gala Games is also developing Mirandus, a fantasy role-playing game (RPG) set in a world ruled by five player-monarchs. When Mirandus launches, players will be able to own in-game assets and claim parts of the in-game landscape.
The hack was caused by a misconfiguration in the pNetwork Bridge, which caused the issuance of GALA. Some of the tokens were recharged and sold on Huobi, causing the token to plummet.
However, pNetwork took to Twitter to announce that "All GALA tokens on Ethereum as well as the underlying bridge collateral are SAFE."
Gala Games is a community-centric ecosystem, with players empowered through asset ownership and economies built on rewards. Gala Games has successfully built the biggest blockchain gaming ecosystem to date.
The stance of the Gala community members, or Galaxian, as they are often called, is mirrored in the statement of Jason Brink, the project's president of blockchain. Brink wrote;
Celebrating the launch of Spider Tanks, @LGpsllc wrote;
Pleased with her performance on the recently launched Spider Tanks, @CaffeinaTL wrote;
Already a leader in Web 3.0, Gala Games is building the largest decentralized network of gamers in the world. With more AAA titles in the works, Gala Games will be looking to expand its foothold in not just the blockchain industry, but also the traditional gaming market.