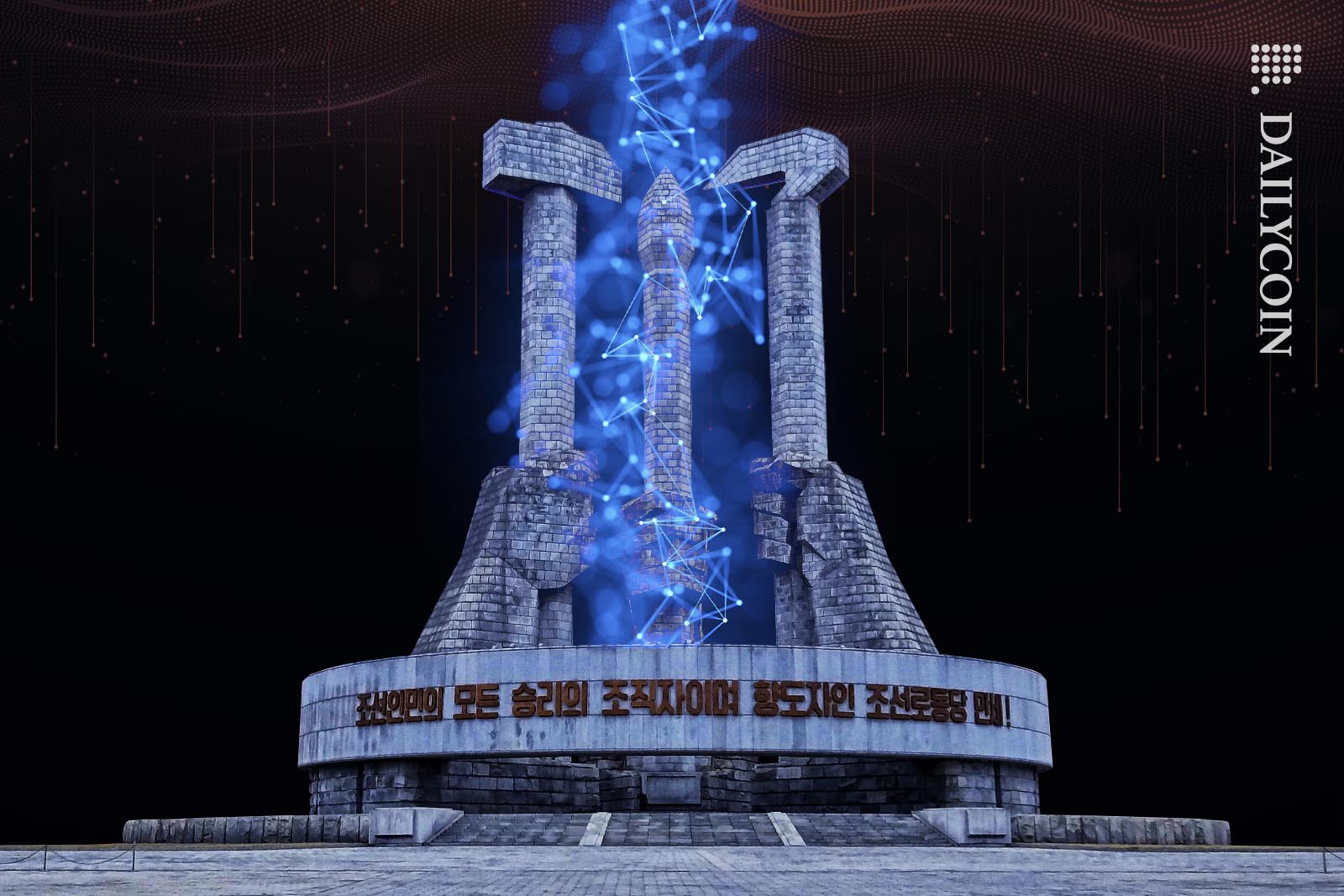 Lazarus Group is involved in another crypto hack.
The hack resulted in the substantial loss of digital assets.
The Lazarus group has a history of several cyberattacks and thefts.
The rapid ascent of virtual assets and blockchain technology has paved the way to innovation and increasingly sophisticated cyber threats and hacks.
Within this unfolding narrative of digital danger, the infamous Lazarus Group takes the spotlight as the FBI's latest report sheds light on its involvement in a security attack. This notorious cybercriminal organization is one of the shadowy figures that repeatedly emerges in a string of audacious heists.
The FBI's Revelation
On September 8th, the Federal Bureau of Investigation (FBI) identified the Lazarus Group as the perpetrator behind the crypto heist on the online casino and betting platform Stake.com.
The heist, which occurred on September 4th due to a security breach, resulted in a staggering loss of $41 million worth of cryptocurrencies. The investigation revealed that the group had stolen funds associated with the Ethereum, Binance Smart Chain, and Polygon networks. These funds were subsequently distributed to multiple virtual currency addresses that crypto entities are now warned to avoid.
This heist is just one of many by the Lazarus group. The FBI had previously attributed the group to several other high-profile attacks in recent years, including those on Alphapo, CoinsPaid, and Atomic Wallet, totaling over $2 billion in stolen assets and funds.
Lazarus Group Unmasked
The notorious group of hackers, believed to be backed by the North Korean government, boasts a dark history of cybercrimes. Before the Stake hack, they orchestrated major cryptocurrency heists using sophisticated techniques that exploit weaknesses in crypto infrastructure. Notably, Lazarus Group also employs advanced measures, such as using crypto mixers to obscure the trail of illicitly obtained assets, making it harder for investigators to track.
In April, the group was attributed to a cyberattack on the Harmony Protocol, targeting the Asian Pacific region. This breach compromised sensitive user data and allowed easier manipulation, resulting in the loss of $100 million and marking one of the largest hacks in crypto history.
Furthermore, the Lazarus group was named the culprit in the June Atomic Wallet hack, which resulted in the loss of more than $35 million. An exploit in the wallet's code allowed them to siphon funds from major individual wallet holders.
On the Flipside
The South Korean government is attempting to freeze North Korean digital assets, most of which were illicitly obtained by the Lazarus group.
In the first quarter of 2023, the Lazarus group caused losses exceeding $200 million.
A high-profile crypto investor recently lost $24 million in a phishing attack.
Why This Matters
These recurring cyberattacks highlight the persistent vulnerability within the cryptocurrency industry and underscore the need for stronger protective measures. The industry must adapt, evolve, and invest in robust security protocols to stay ahead of cybercriminals like the Lazarus Group.
Taiwan Financial Supervisory Commission sets new regulatory guidelines for crypto exchanges. Learn more:
Taiwan Regulators To Set New Measures For Virtual Assets Providers

Read to discover details on the latest phishing scam attack in the crypto industry:
Crypto Whale Nightmare: $24m Lost In Massive Phishing Scam