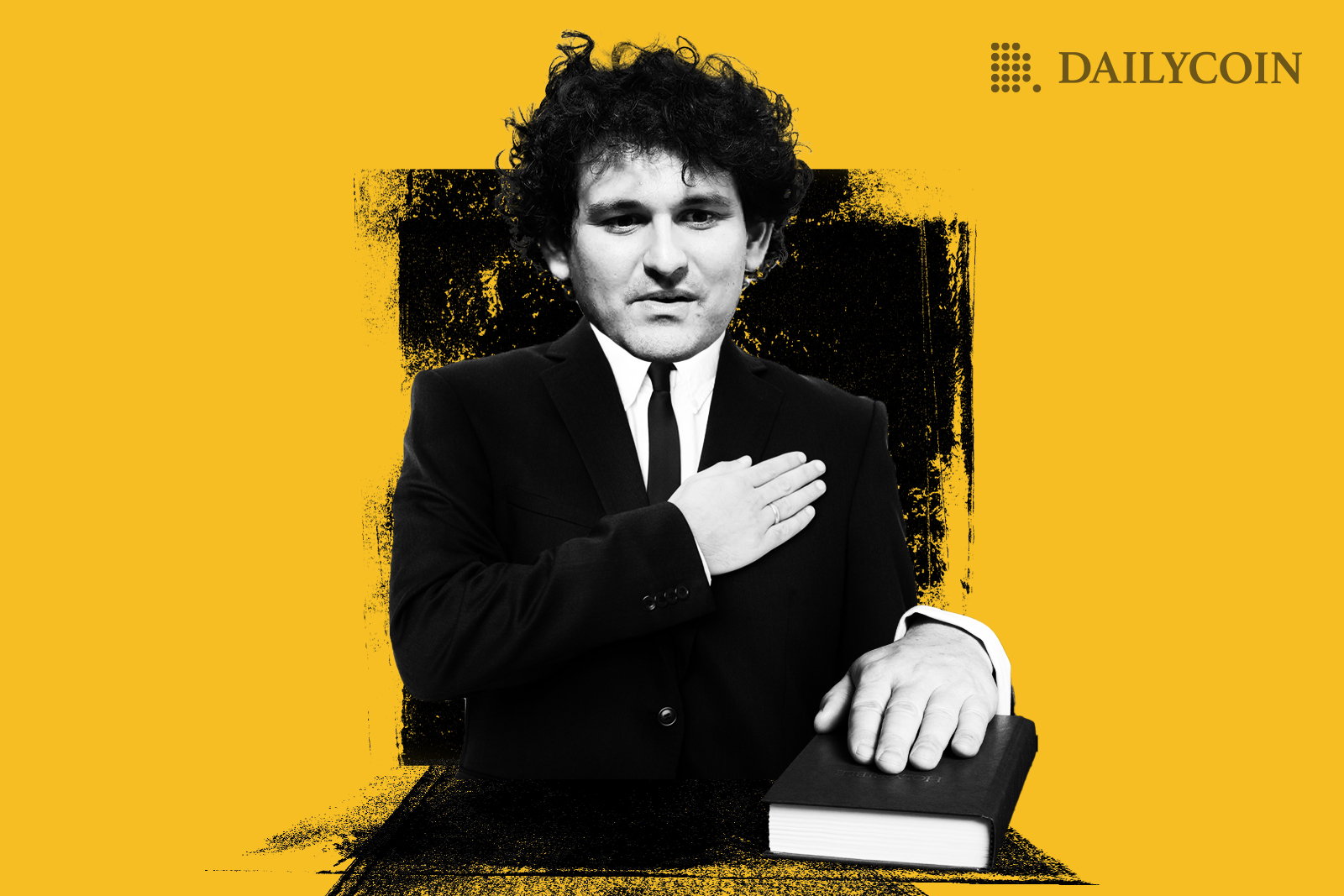 Read in the Digest:
Bankman-Fried arrested in the Bahamas over criminal charges filed by U.S.
MoonPay receives regulatory approval from U.K.'s Financial Conduct Authority
CSOP Asset Management launches Hong Kong's first BTC & ETH futures ETF
Coinbase's law enforcement requests grew by 66% over the last year
Argo is close to restructuring but has no assurance of avoiding bankruptcy
Bankman-Fried Arrested in the Bahamas Over Criminal Charges Filed by U.S.
Sam Bankman-Fried, the founder of collapsed cryptocurrency exchange FTX, was arrested in the Bahamas on Monday, December 12th, after U.S. prosecutors filed criminal charges.  
The Bahamas government said in a statement that "S.B.F.'s arrest followed receipt of formal notification from the United States that it has filed criminal charges against S.B.F. and is likely to request his extradition." 
Bahamian Police said Bankman-Fried was arrested shortly after 6 p.m. at his apartment complex in the Albany resort. The arrest was based on a sealed indictment filed by the Southern District of New York (SDNY).
Bankman-Fried, who refused to appear before the House of Representatives Committee on Financial Services, has been charged with wire fraud, wire fraud conspiracy, securities fraud, securities fraud conspiracy, and money laundering.
The SEC has also authorized charges related to Bankman-Fried's violation of securities laws, which are set to be unsealed tomorrow.
The arrest begins a long attempt to unravel the mysteries behind the collapse of one of crypto's biggest empires.

MoonPay Receives Regulatory Approval from U.K.'s Financial Conduct Authority
MoonPay, a leading crypto payments app, has received a regulatory license from the U.K.'s Financial Conduct Authority (FCA). It is the 40th crypto provider to receive the approval.
MoonPay, which builds payments infrastructure to identify customers and fight fraud for crypto firms in 160 countries, appeared on the FCA's 'Registered Cryptoasset Firms' list on December 9th, 2022.
The approval marks a significant win for MoonPay as Sarah Pritchard, the Executive Director for Markets at FCA, confirmed that nearly 75% of applications are rejected or withdrawn.
The FCA currently has limited jurisdiction over the crypto industry but will receive more when lawmakers enact the Financial Services and Markets Bill.
FCA approval means MoonPay can carry out regulated financial service activities and offer credit to consumers in the United Kingdom.
CSOP Asset Management Launches Hong Kong's First BTC & ETH Futures ETF
CSOP Asset Management has officially launched a Bitcoin and Ethereum futures ETF, beating Samsung Asset Management and Mirae Asset Global Investments to offer the first ETF in Hong Kong.
According to local media, CSOP's ETF is scheduled to be officially listed and traded on the Hong Kong Stock Exchange on December 16th, with a margin rate of 30% and 12% for other instruments.
The Hong Kong Securities Regulatory Commission will regulate the futures ETF issued by CSOP. This will ensure investors are protected against market manipulation and other illegal activities.
Upon opening, investors can access the funds via a Hong Kong stock account, avoiding the hassle of opening a virtual asset wallet. CSOP must also provide a custodian who is functionally independent of the fund manager.
Hong Kong remains bullish on the crypto sector despite the FTX fiasco that has sent shockwaves across the industry.
CSOP Asset Management hopes to provide investors with more transparent and highly regulated virtual asset futures ETF products.
Coinbase's Law Enforcement Requests Grew by 66% Over the Last Year
America's biggest cryptocurrency exchange, Coinbase, has reported that the company received 12,320 requests from law enforcement or government agencies in 2022. This is 66% more than it received in 2021.
As contained in the latest Transparency Report, Coinbase received 5,304 enforcement requests from the United States between October 1st, 2021, and September 30th, 2022. The United Kingdom was second, with 1,744 requests.
Coinbase explained that the overwhelming majority of requests (95.3%) received globally and in the U.S. were from law enforcement agencies in connection with criminal enforcement matters.
According to Coinbase, these criminal enforcement requests included subpoenas, court orders, search warrants, and other formal legal processes. Only 4.7% of requests received by Coinbase were civil or administrative.
Coinbase CEO Brian Armstrong said that the exchange's revenue is set to be cut by half or more in 2022.
Government agencies worldwide are filing requests in pursuit of bad actors who engaged in prohibited activity or otherwise abused crypto products.
Argo is Close to Restructuring but has no Assurance of Avoiding Bankruptcy
Global leading crypto miner Argo Blockchain has announced it is close to restructuring as it enters advanced negotiations, but there is no reassurance it will avoid bankruptcy.
According to Argo, the company is now preparing to sell some of its assets and carry out an equipment financing transaction to strengthen its balance sheet and improve its liquidity.
Argo said it is at risk of having insufficient cash to support ongoing business operations within the next month. The funds from its sale will serve as respite for the troubled crypto miner.
Argo hopes it can complete the restructuring without filing for Chapter 11 bankruptcy. The crypto miner, which had its stocks suspended in the U.S. and U.K after news of bankruptcy broke last week, is requesting a relisting.
Argo has been trying to raise between $25 million and $35 million since late August, but a $27 million deal fell through in October.
Argo's financial difficulty stems from the crypto winter of 2022 and the company's failure to raise funds over the last four months.