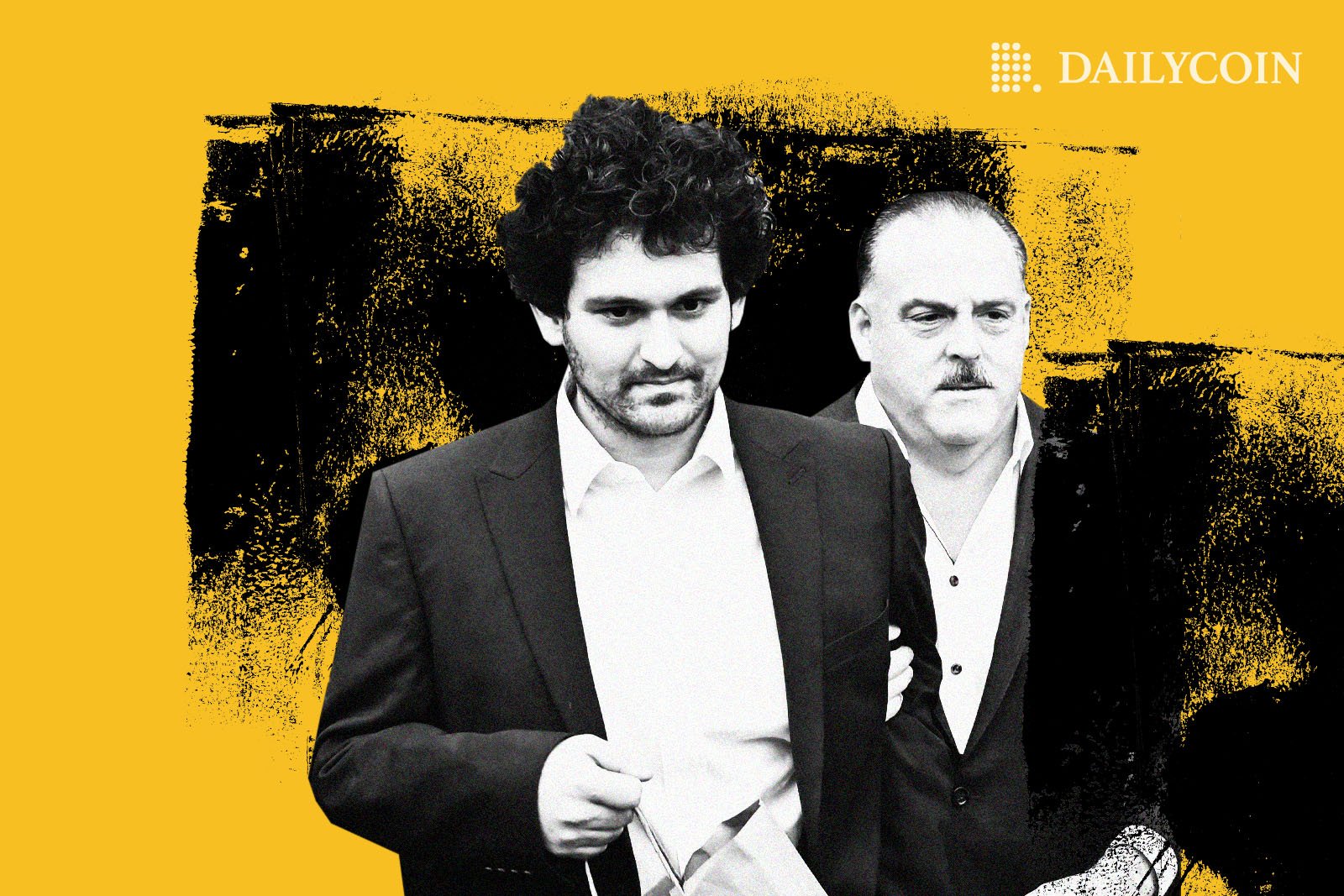 Read in the Digest:
OpenSea blocks Cuban NFT artists and collectors citing U.S. sanctions
Sam Bankman-Fried Released on a $250m bond after charges of 'epic' fraud
Brazilian president signs the crypto bill into law regulating the use of Bitcoin
Binance dispels growing FUD, says the company has healthy financial status
FTX seeks judge's help to claim Bankman-Fried's $450m Robinhood shares
OpenSea Blocks Cuban NFT Artists and Collectors Citing U.S. Sanctions
The world's leading non-fungible token (NFT) marketplace, OpenSea, is delisting the accounts of prominent digital artists and collectors from Cuba to remain compliant with U.S. sanction laws.
Responding to the news, an OpenSea spokesperson said that the company complies with U.S. sanctions law and that its "terms of service explicitly prohibit sanctioned individuals, individuals in sanctioned jurisdictions, or services from using OpenSea."
OpenSea has delisted some of the most prominent figures in Cuban digital art, including photographer Gabriel Guerra Bianchini, the first Cuban to auction off artwork as an NFT, and the Fábrica de Arte Cubano, Havana's most popular interactive art space.
When artists are delisted from OpenSea, all their works sold on the platform are also taken down. In all, more than 30 Cuban NFT artists have been blocked from the platform, including Gianni D'Alerta, who has never been to Cuba. 
Cuban NFT artist Yordanis García Delgado said he saw the delisting coming "thanks to the blockade that the USA maintains against Cuba."
The development is a setback for Cuban artists who started minting work on the blockchain during the great NFT boom of early 2021.

Sam Bankman-Fried Released on a $250m Bond after Charges of 'Epic' Fraud
Upon his extradition to the United States, a federal judge on Thursday, December 22nd, agreed to release former FTX and founder CEO Sam Bankman-Fried after he appeared in U.S. federal court in New York.
Despite multiple accusations of fraud, money laundering, and campaign finance violations, Bankman-Fried was released on bail based on a $250 million bond. The former FTX boss will now await trial for fraud and other criminal charges.
The release of SBF was secured by his parents' Palo Alto, California, home among other assets. Although SBF remains free, he cannot make financial transactions over $1,000, open new lines of credit, leave the house except to exercise, and must undergo substance abuse and mental health treatments.
The U.S. Magistrate Judge Gabriel Gorenstein set Bankman-Fried's next court date for January 3rd, 2023, where he will appear before U.S. District Judge Ronny Abrams, who will handle the case.
The $250 million bond wasn't paid upfront, as only assets amounting to 10% of the total bond amount are required by law.
The $250 million bond is meant to reflect the gravity of Bankman-Fried's alleged crimes and deter the former FTX CEO from jumping bail.
Brazilian President Signs Crypto Bill into Law Regulating the Use of Bitcoin
On Thursday, December 22nd, Brazil's President, Jair Bolsonaro, signed the crypto bill recently approved by the country's Chamber of Deputies and the Senate, into law to regulate the use of Bitcoin for payments.
The law, which will go into effect in 180 days, establishes a complete regulatory framework for the trading and use of Bitcoin for payment. The law creates a "virtual service provider" license, which would be required by exchanges and trading intermediaries.
The bill defines virtual assets as "a digital representation of value that can be negotiated or transferred." As per the announcement, crypto companies will be required to distinguish between user and company assets. 
Digital assets classified as securities will be regulated by the country's SEC, while others will be overseen by another yet-to-be-decided agency. The law also establishes a crime of fraud involving virtual assets, with a penalty of between four and six years in jail plus a fine.
While the bill legalizes crypto as a payment option, it does not make Bitcoin a legal tender like the bill passed in El Salvador.
Depending on how crypto is regulated, the crypto bill has the potential to spur greater activity in the country.
Binance Dispels Growing FUD and Says It Has a Healthy Financial Status
Binance, the world's largest cryptocurrency exchange, has published a blog post addressing the growing fear, uncertainty, and doubt (FUD) being spread about the company since the collapse of rival exchange FTX.
Binance explained that the temporary suspension of USDC withdrawals was because of a "token swap" conversion period. Binance also says "all users' assets in Binance are supported 1:1," and its financial status was very healthy since it makes ample profit on transaction fees.
The blog post also addresses claims of the exchange being investigated by the U.S. Department of Justice. Binance dispelled the rumors, stating that the exchange has the most compliance licenses in the world.
Reacting to firms refusing to audit exchanges, Binance said that encrypted on-chain verification is a new field most auditing firms don't have the ability for. Lastly, Binance said that it did not destroy FTX, but believes the exchange did the damage that led to its demise.
While removing details of the Mazars audit report, Binance notes that it does not need to share operational and financial information as a private company.
Binance seeks to dispel the FUD that has led to an exodus of funds and customers from the exchange over the last few weeks. 
FTX Seeks Judge's Help to Claim Bankman-Fried's $450m Robinhood Shares 
Embattled crypto exchange FTX has filed in a U.S. bankruptcy court to stop crypto lender BlockFi from claiming the $440 million worth of shares of Robinhood Markets Inc. (HOOD) purchased by its founder, Sam Bankman-Fried.
BlockFi, a bankrupt crypto lender, had filed on November 28th, to take control of the 56 million HOOD shares allegedly pledged as collateral for the loan it offered to the FTX-affiliated crypto trading firm, Alameda Research.
Although FTX and Alameda failed to repay the loans before filing for chapter 11 bankruptcy, the beleaguered crypto firm notes that bankruptcy laws protect companies undergoing restructuring from debt collection efforts like BlockFi's lawsuit.
According to the filing, the shares held by Emergent Fidelity are owned by Alameda. However, FTX argued that BlockFi is attempting "an end-run" around U.S. legal protections for bankrupt companies by targeting Emergent Fidelity, not Alameda.
While Bankman-Fried has claimed ownership of the shares, an individual FTX creditor has asked a court in Antigua to make the shares available to repay FTX creditors.
FTX wants the court to freeze the funds because multiple creditors and Bankman-Fried want to obtain possession of the Robinhood shares.