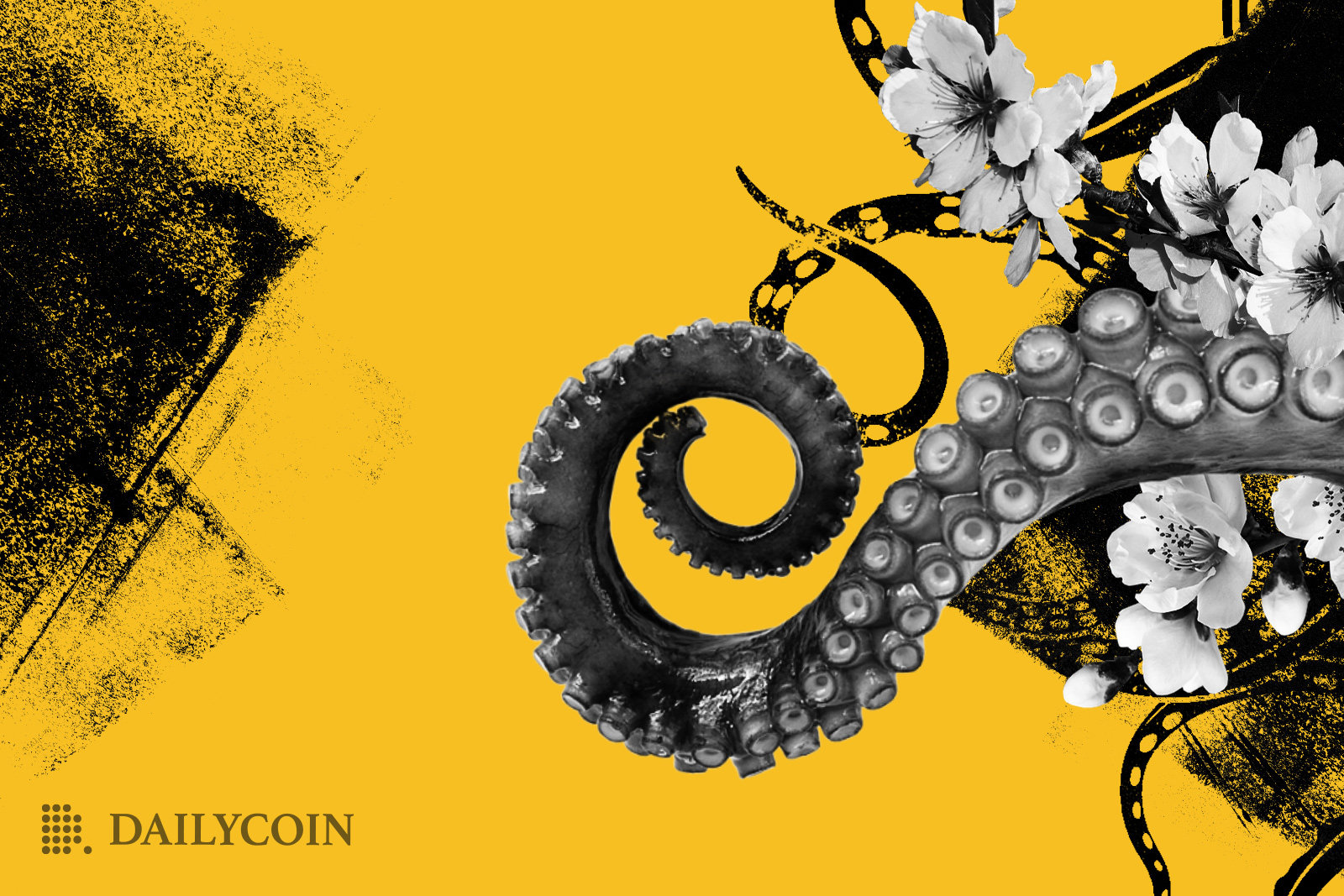 Read in the Digest:
Kraken quits Japan for the second time, citing a weak crypto market
Fraud charges filed against Mango Markets exploiter Avraham Eisenberg
Crypto investment firm Midas is shutting down, citing large deficits
Execs of crypto exchange V Global given prison sentences in $1.5b fraud
Defrost Finance debunks 'exit scam' accusations, denies pulling the rug
Kraken Quits Japan for the Second Time, Citing a Weak Crypto Market
United States-based cryptocurrency exchange Kraken has announced that it will end its operations in Japan for the second time. It blames its exit on a weak crypto market and the current market conditions in Japan.
Kraken will cease operations in Japan by deregistering from the Japan Financial Services Agency (JFSA) as of January 31st, 2023. The exchange has advised customers to withdraw their fiat and crypto holdings before the date.
As per the announcement, Kraken will shut down the deposit functionality for its Japanese users on January 9th. However, the exchange will allow users to undertake trades to convert their crypto assets until the deadline.
The exchange has assured users that it has enough "funding liquidity to enable all clients affected by this decision to withdraw their assets promptly." The exit from Japan will allow Kraken to focus on its worldwide strategy of prioritizing resources through the winter.
The decision from Kraken contradicts Japan's recent crypto-friendly regulatory approach, including the recent ban lift on foreign-issued stablecoins.
With a shortage of resources owing to the year-long crypto winter, Kraken hopes to prioritize resources and investments to ensure long-term sustainability. 

Fraud Charges Filed Against Mango Markets Exploiter Avraham Eisenberg 
U.S. prosecutors have arraigned Avraham Eisenberg, who admitted to draining decentralized finance (DeFi) protocol Mango Markets with his "highly profitable trading strategy," and filed fraud charges against the exploited.
According to a court filing, Eisenberg, who exploited Mango Markets for $110 million in October, was arrested in Puerto Rico on Monday, December 26th. The following week, he admitted to being behind the Mango Market manipulation.
He believed his actions were "legal" in the open markets and negotiated a settlement with Mango Markets. He also returned $67 million to the decentralized autonomous organization (DAO) governing the protocol.
Eisenberg was arrested for "willfully and knowingly" manipulating the sale of a commodity. He will now face charges of commodities fraud and manipulation. He could face prison time and a monetary penalty if found guilty.
Part of Eisenberg's agreement with the developers of Mango Markets kept them from pursuing a criminal investigation or freezing his funds after the return.
The case against Eisenberg is the first legal action taken by U.S. law enforcement against an individual for manipulating a DeFi protocol.
Crypto Investment Firm Midas is Shutting Down, Citing Large Deficits 
Iakov "Trevor" Levin, CEO and founder of Midas Investment, announced in a blog post on December 27th that the DeFi yields-focused platform will shut down due to significant losses experienced in 2022.
According to Levin, the Midas DeFi portfolio lost $50 million, or 20% of its $250 million in assets under management (AUM). In addition, following the collapse of Celsius and FTX, users withdrew approximately 60% of their AUM.
Midas disabled deposits and swaps with withdrawals from December 27th to rebalance its users' accounts. They deducted 55%, with the difference paid for in MIDAS tokens. These tokens can be swapped for different tokens in their new project.
As per the blog post, the deficit of Midas Investment as of December 27th stands at $63.7 million from its total liabilities of $155 million and total assets of $51.3 million in ETH and BTC.
Levin mentioned that over the past eight months, the firm had concentrated focus on launching CeDeFi strategies to balance their assets and liabilities.
Midas Investment has become the latest victim to fall owing to the sudden implosion of the crypto exchange FTX in November.
Execs of Crypto Exchange V Global Given Prison Sentences in $1.5b Fraud 
Six executives of the South Korean crypto exchange V Global, perpetrators of the $1.5 billion (2 trillion won) South Korean crypto exchange fraud, have been sentenced to up to eight years in prison for defrauding investors.
V Global was launched in July 2020 and operated until April 2021. It defrauded approximately 50,000 investors of a cumulative $1.5 billion. The exchange gained investors by promising returns of 300% plus benefits for referring new investors.
Executives of the exchange were first in June 2021 on charges of fraud. South Korean media outlets have now reported that two high-ranking V Global executives, Mr.Yang and Mr. Oh, were handed prison terms of eight years and three years, respectively.
Four unidentified executives were given three-year prison terms and five years of probation. The court showed leniency on the arraigned execs as "the actual amount of fraud and number of investors impacted was lower than initially thought last year."
Three out of the six executives have not been detained. They claimed innocence to certain charges and have the right to prove it.
The latest court action increases the total number of imprisoned V Global executives to seven. The CEO, Mr. Lee, was given a 22-year prison sentence in February.
Defrost Finance Debunks 'Exit Scam' Accusations, Denies Pulling the Rug
On December 23rd, Defrost Finance, the decentralized trading platform, announced that it had suffered a $12 million flash loan attack. The team was accused of pulling a rug after the firm was linked to Phoenix Finance, a rug-pulled project in 2021.
Coming just one day after recovering users' funds, Defrost Finance has denied carrying out a rug pull. They argued that "a compromised key does not equate to a rug pull." However, the firm acknowledges that there may be doubts about its case.
Defrost Finance, preparing to refund users, explained that if it wanted to rug pull, it would have done it months ago when the total value locked (TVL) on the project was approximately $200 million.
In addition to waiting for the TVL to fall more than 14 times, the team notes that its members were still around and accessible. Referencing previous crypto rug pulls, the Defrost Finance team would have fled if the project had been bogus.
While avoiding claims that the developers of Phoenix were behind the project, Defrost Finance said they "cannot get deep enough into some details."
Although the Defrost Finance team is happy with the recovered funds, they have not taken the allegations well. They warned that they would ban members who spread false narratives on its Telegram group.