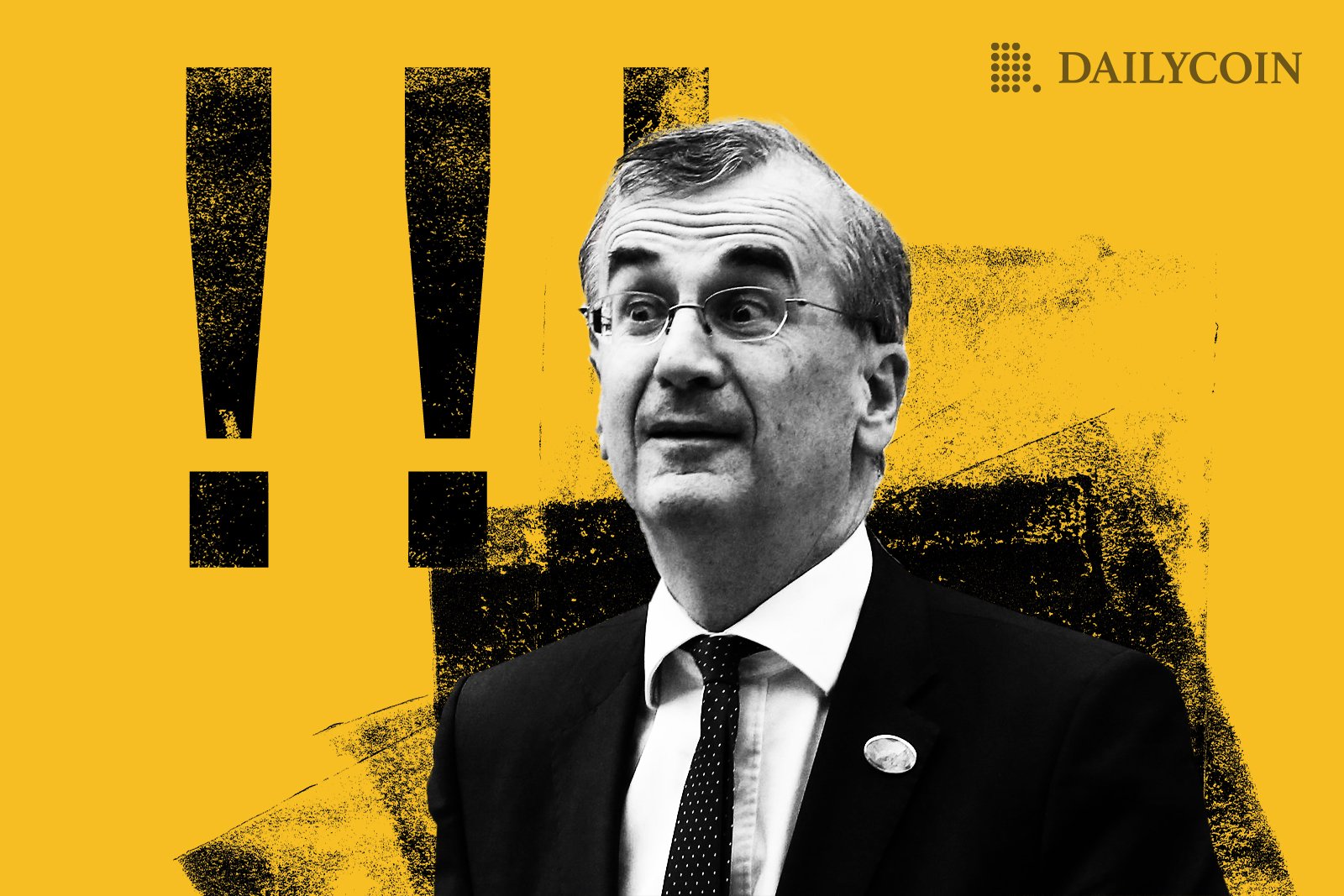 Read in the Digest:
Turbulence in Huobi Amidst 20% Job Cutoff and Insolvency, Justin Sun Denies Rumors
French Central Banker Proposes Mandatory Crypto Firm Licensing in 2023
Daily Trading Volume of NFTs On January 5th Surges to Three-Month High
Three Arrows Capital Founders Served Subpoenaed Via Twitter
Crypto Conglomerate DCG Shuts Down its Wealth Management Subsidiary
Turbulence in Huobi Amidst 20% Job Cuts and Insolvency, Justin Sun Denies Rumors
Crypto exchange Huobi plans to lay off about 20% of its staff amidst the growing crypto winter and the FUD in the crypto industry. The report comes after the company's rumor of being insolvent. 
In addition to the massive layoffs, staff members have reported canceled bonuses, payment disputes, and a communication blackout. Colin Wu has also reported that Huobi is attempting to convert payroll from fiat to USDT/USDC.
On-chain data magnifies the uncertainty surrounding Huobi. On December 15th, Huobi saw an inflow of $87.9 million. However, it has experienced $204.65 million in outflows, with $75.1 million occurring in the last 24 hours alone.
Meanwhile, Justin Sun, an "advisor" to Huobi (although many see him as the man in charge of the exchange), has reportedly cashed out over $1.5 billion in fiat since October, according to his tagged wallets.
Justin Sun has said that the "structural adjustment" in Huobi has not started yet but is presumed to be completed by the end of the first quarter.
Justin Sun has addressed rumors of the insolvency, saying the business development of the exchange was "good" and the assets will always be fully protected.

French Central Banker Proposes Mandatory Crypto Firm Licensing in 2023
François Villeroy de Galhau, the Bank of France Governor, has proposed that the country tighten its grip on companies providing crypto services this year — ahead of 2024 EU-wide regulation.
Villeroy has proposed that it becomes obligatory for Digital Asset Service Providers, or DASPs, to obtain licensing from authorities because of the recent volatility in the sector.
The DASP offered by the French financial regulator, Autorité des marchés financiers (AMF), is optional, with the leading crypto exchange, Binance, being one of the firms to receive the license.
Hervé Maurey, a France senator, also put forth a change in December that would eliminate the "registration" option. Maurey cited the collapse of FTX as one reason for stricter regulations.
France has strict crypto guidelines, including limitations on cryptocurrency advertising and a flat tax of 30% on all revenue from crypto investments.
The French regulators see the FTC collapse as a moment of "reckoning and awareness," justifying the need for stronger rules.
Daily Trading Volume of NFTs On January 5th Surges to Three-Month High
After non-fungible token (NFT) trading volume collapsed by 97% from January 2022 to September 2022, there seems to be a resurgence, with the daily trade volume on Thursday, January 5th. 
Data from NFTGO shows that the single-day trading volume of the NFT market on January 5th exceeded 32,000 ETH — the highest daily volume recorded in the last three months.
The Seven-Day Market Cap and Volume of NFTs. Source: NFTGO
Over the last 24 hours, in excess of 30,00 ETH has been traded. There are over 37,00 traders, with OpenSea's ETH-denominated trading volume also spiking to a two-month peak.  
Wash Trading of NFT — when a trader buys and sells the same asset — has recorded a 59% decline in the last six months.
The spike in the daily trading volume of NFTs shows that there is still interest in digital assets despite their plunge in value.
Three Arrows Capital Founders Served Subpoenaed Via Twitter
Teneo liquidators representing the collapsed Singapore-based hedge fund Three Arrows Capital (3AC) on Jan. 5 served co-founders Kyle Davies and Su Zhu with a subpoena on Twitter following complaints of their non-compliance and unknown location.
The unconventional subpoena permitted by the Singaporean authorities and followed by the United States bankruptcy court order seeks to access all information about the defunct firm, its seed phrases, and private keys for 3AC's digital and fiat assets from the co-founders who somehow manage to maintain an online presence. 
The subpoena orders require Davies and Zhu Su to produce the required document, regardless of whether it's in their custody or with a third party, before a deadline of January 26th. They are also to allow an inspection of 3AC's premises at a designated date and time.
The subpoena requires Davies and Zhu Su to state the date and nature of the document handled by third parties and explain why the paper is unavailable.
So far, Teneo has seized $35.6 million and $2.751 million worth of investments out of the $3 billion 3AC owes.
Teneo reassured creditors of asset recovery as it is focused on advancing the liquidation process.
Crypto Conglomerate DCG Shuts Down Its Wealth Management Subsidiary
Digital Currency Group (DCG), a crypto conglomerate and parent company of bankrupt crypto broker Genesis and digital asset manager Grayscale, announced the shutting down of its wealth management subsidiary HQ Digital on January 5th.
According to the report, the company which had over $3.5 billion of assets under management as of December, cited the downturn of economic events and prolonged crypto winter as reasons for HQ's wind down starting on Jan. 31. 
The company might, however, revisit the branch sometime in the future. The move came the same day that Genesis laid off 30% of its workforce as pressure from creditors and the looming threat of bankruptcy intensified. 
The implosion of FTX in November has brought knock-on implications for DCG and its subsidiaries, like the public dispute between DCG head Barry Silbert and Gemini co-founder Cameron Winklevoss over a whopping $1.675 billion debt.
One Redditor claims that Silbert had mixed company money while working at DCG and will be arrested if FTX is found to have an $8 billion hole in its books.
The bear market has walloped Genesis as it made a 50% (currently 145 employees) cut in its workforce in less than a year.