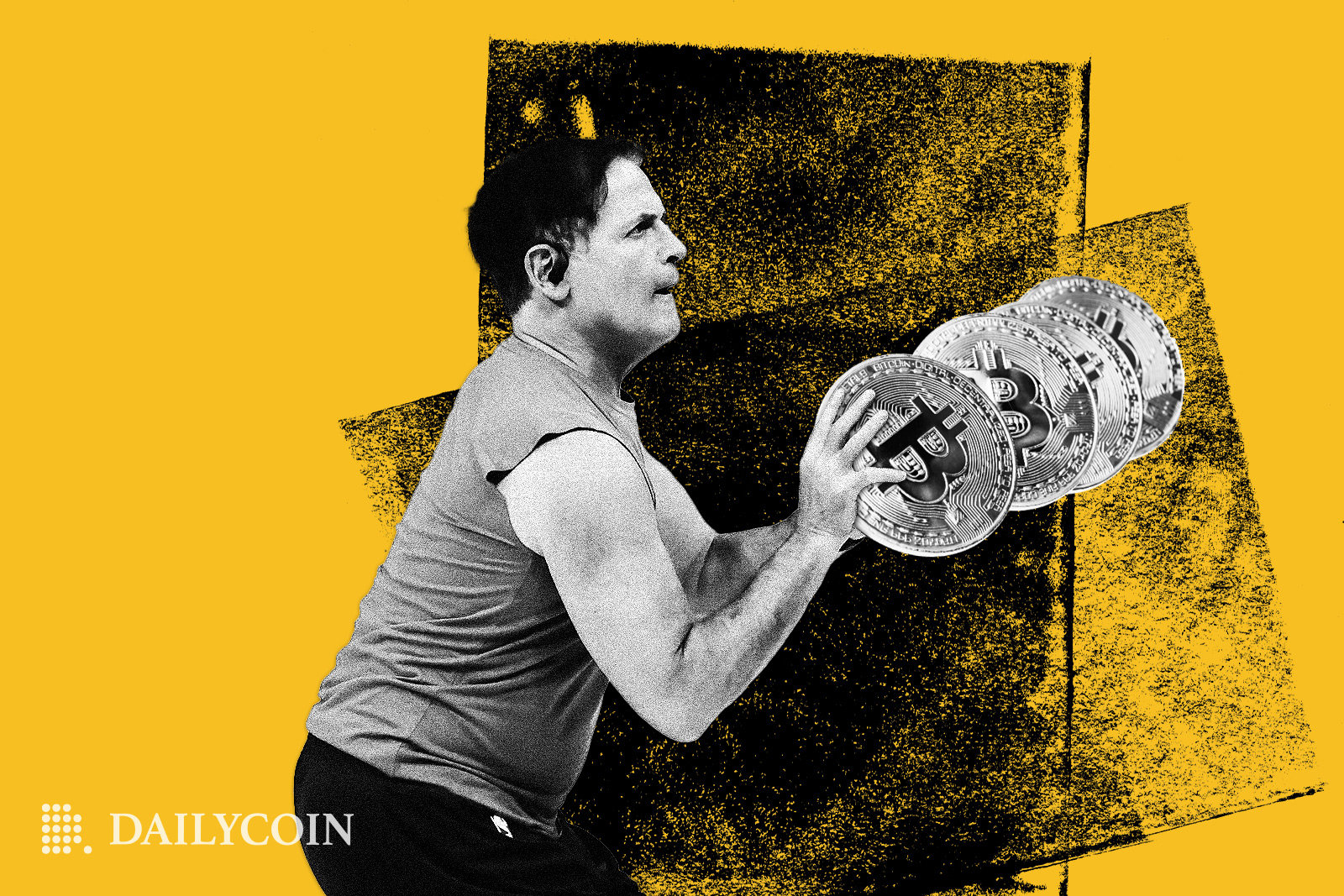 Read in the Digest:
Fidelity files metaverse application for NFT-marketplace and financial services
Judge in SBF case recuses herself over husband's firm's past work for FTX
Vauld's acquisition talks fallout, Nexo push to save bankrupt crypto lender
BTC remains a good investment, takes a dig at gold investors – Mark Cuban
Fidelity Files Metaverse Application for NFT-Marketplace & Financial Services
Fidelity Investments, one of the largest brokerages globally, has filed three trademark applications in the United States, marking the firm's foray into the virtual world.
As announced by licensed trademark attorney Mike Kondoudis, the filings will see Fidelity provide crypto trading services in the metaverse, including a non-fungible token (NFT) marketplace and financial investment.
Fidelity's filing outlined the plans to launch an "online marketplace for buyers and sellers of digital media, namely, non-fungible tokens." Fidelity will also offer mutual funds, retirement funds, investment management, and financial planning in the metaverse.
In addition to the metaverse-based payment services, the filing suggests that the brokerage giant could launch a crypto wallet, trading, and management of crypto services in the metaverse.
Unlike most companies, Fidelity has increased its crypto unit by hiring 100 new staff members to offer crypto services to its clients.
The latest filing shows that Fidelity believes in the prospects of crypto and Web3 regardless of the year-long winter.

Judge in SBF Case Recuses Herself Over Husband's Firm's Past Work for FTX
The federal judge slated to oversee FTX founder Sam Bankman Fried's case, Ronnie Abrams, has withdrawn herself from the case, citing her husband's previous work with the now-defunct crypto exchange.
Abrams, a district judge for the Southern District of New York, said via a court order that the law firm of Davis Polk and Wardwell LLP — where her husband is a partner — advised FTX in 2021. Her husband has advised the firm since June 2019.
Although she writes that her husband had no involvement in any of FTX's court presentations, she rescues herself from the case "to avoid any possible conflict or the appearance of one."
The FTX boss awaits trial – after his $250 million bond bail – on eight criminal charges, including wire fraud, conspiracy to commit money laundering, and violations of federal campaign finance laws.
There is no timeline for a new judge from the Southern District of New York to be selected to oversee Bankman-Fried's trial.
Bankman-Fried's next court hearing, set for January 3rd, may be moved further if no judge is assigned to the case.
Vauld's Acquisition Talks Fallout, Nexo Push to Save Bankrupt Crypto Lender
Cryptocurrency lending platform Vauld, which filed for bankruptcy in July this year, has announced that its acquisition talks with Nexo have not yielded any results as its January 20th deadline to present a restructuring plan to creditors approaches.
Vauld, which signed an initial agreement with Nexo in July after filing for customer protection in July, announced on December 26th that the five-month-long "discussions with Nexo have unfortunately not come to fruition."
In a letter sent to its clients, Vauld explained that despite Nexo's "genuine intention to help as promptly as possible," there have been conflicting assessments of the acquisition process, including incomprehensive financial and legal due diligence information.
However, Nexo's co-founder and managing partner Kalin Metodiev told news outlets via an email that the company "has not given up on its attempt to save Vauld and help its creditors recover the maximum possible platform funds."
For the initial agreement to be called off, the terms of the exclusive talks require mutual agreement, which doesn't appear to be the case.
Despite the claims, Nexo – which has navigated the crypto winter of 2022 unscathed – remains in talks for the acquisition of Vauld.
BTC Remains a Good Investment, Takes a Dig at Gold Investors – Mark Cuban
In an episode of the "Club Random" podcast hosted by comedian Bill Maher, billionaire Bitcoin advocate Mark Cuban has doubled down on his bullish claims, restating that BTC is a good investment while referring to some gold investors as dumb.
While Maher, who said he is "very anti-bitcoin" argues that gold "never goes away" and is "like a hedge against everything else," Cuban explained that "when you own gold, all you own is a digital transaction. You don't own the gold bar."
Cuban stressed that because gold is a digital transaction and a store of value, "people perceive that there is a value associated with gold" and the same value is associated with Bitcoin.
In comparing both assets, Cuban said that "Gold is a store of value, and so is Bitcoin." However, he preferred to invest in Bitcoin. Cuban adds that he wants "bitcoin to go down a lot further so I can buy some more."
While stating that Bitcoin "is a good investment," Cuban noted that he is "not telling people to buy" the cryptocurrency.
Cuban remains a firm believer in the potential of crypto despite the ongoing winter and the collapse of FTX, which he says is not a failure on the part of the industry. 
Cardano Founder Charles Hoskinson Outlines a Possible Roadmap for NFTs
In a Twitter Space hosted by Charles Hoskinson on December 26th, the co-founder and CEO at Input Output Global (IOG) explained potential possible use cases for non-fungible tokens (NFTs) developed on the Cardano network.
The Cardano founder explained that developing NFT collections that are connected to something beyond standardization could help Cardano's NFT ecosystem – which is one of the newest – develop.
Hoskinson believes that the future of the Cardano NFT ecosystem could see collections connected to real-world assets like "deed of land, mineral rights, water rights, and any notion of property rights." The same concept could also be applied to the NFTs in GameFi.
He adds that he wants to get involved with high-level metaverse, GameFi, and collectibles developments and watch how they evolve. However, he notes that he is surprised at the amount of growth NFTs have experienced within a short time.
Hoskinson puts the development of the NFT space before governance, interoperability, and commercial people figuring out different ways to make money from the sector.
As the Cardano NFT evolves, Hoskinson sees them playing a big part in how brands and social media influencers connect with their audience.