After picking up the hottest news of the two last days, our crypto flipsider claimed this period as a "crypto celebrity gathering." Of course, he did it in the usual skeptical manner, asking, "Is it good?" In any case, we are always welcoming new members of the community.
In today's digest:
Binance lists tokenized shares of Microstrategy, Apple, and Microsoft
Nexon buys a whole pile of Bitcoins
Mark Cuban recommends Ellen DeGeneres to buy Dogecoin
JPMorgan: crypto acceptance after the series of unacceptance
Elon Musk keeps Bitcoin while Tesla sells it
South Korean-Japanese Game Publisher Nexon Buys $100M Worth of Bitcoin
Impressively enough, the sum is equal to 2% of the company's total cash and cash equivalents. Owen Mahoney, the President and CEO, commented this:
In the current economic environment, we believe bitcoin offers long-term stability and liquidity while maintaining the value of our cash for future investments.
It's one of the latest publicly traded companies to enter the crypto world. However, it's definitely a bit sum of money.
Binance is Going to Include Tokenized Versions of Microstrategy, Apple and Microsoft Shares
Just two weeks after Tesla's tokenized stock tokens appeared in the Binance listing, new bigger players enter the game. Microstrategy (MSTR), Apple (AAPL), and Microsoft (MSFT) will also become available soon.
This remains a trend already. However, it doesn't mean competition between brands. Basically, Binance tries not to lose positions in being the biggest among other cryptocurrency derivatives exchange platforms.
Advice for Ellen DeGeneres: "Buy Dogecoin" by Mark Cuban
On Tuesday, DeGeneres, the host of The Ellen Show, had a virtual interview with Mark Cuban, a billionaire and crypto enthusiast. Previously, he announced that tickets and merchandise of Dallas Mavericks are available for purchase with DOGE. Yesterday, he advised Ellen to buy some Dogecoins. She answered positively.
He also said that Dogecoin is "a whole lot better than a lottery ticket." That's definitely the truth, but let's not compare cryptocurrency with a lottery.
More mentions about crypto in mass media is good, but please be careful if you're a newbie in this field.
JPMorgan Chase Allows Clients to Invest in Bitcoin
An American investment bank and financial services holding company named after a Wall Street legend is preparing to offer an actively managed bitcoin fund.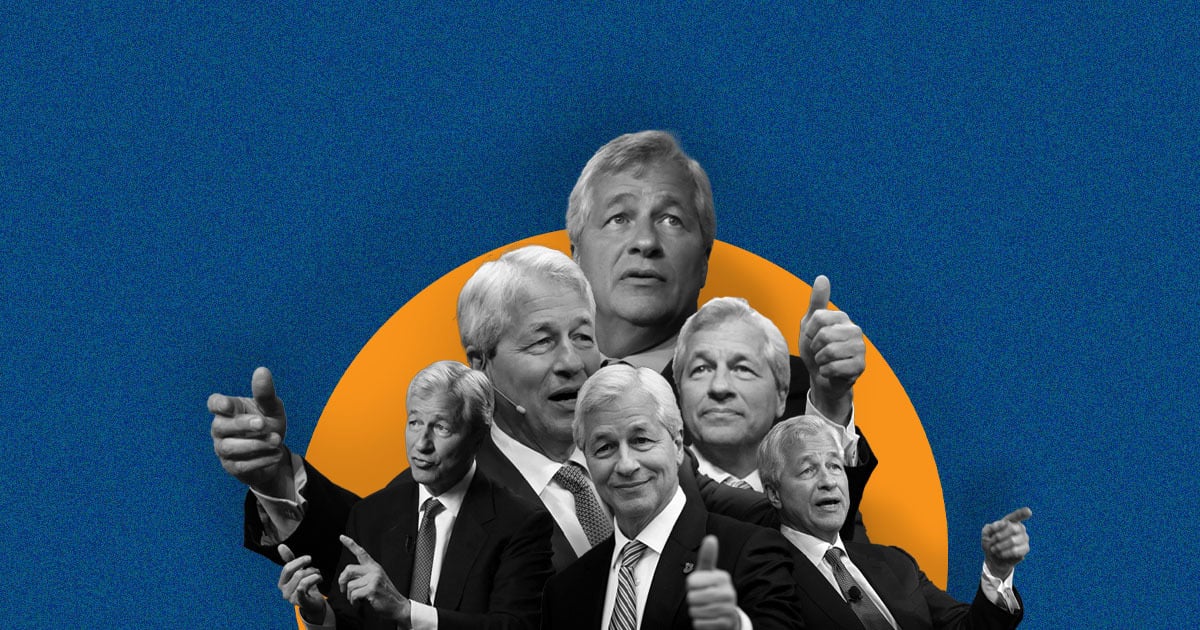 After years of unacceptance, Wall Street giant finally understands that there's no escape from Bitcoin.
Elon Musk: From Zero to Hero Within One BTC Sell
Elon approved that he keeps his Bitcoins personally, and Tesla just sold 10% of the holdings to prove the liquidity. Read more in our newest article.
The same remark as it was regarding the Mark Cuban and Ellen DeGeneres case. Moreover, we covered Elon's flipsides in this article.