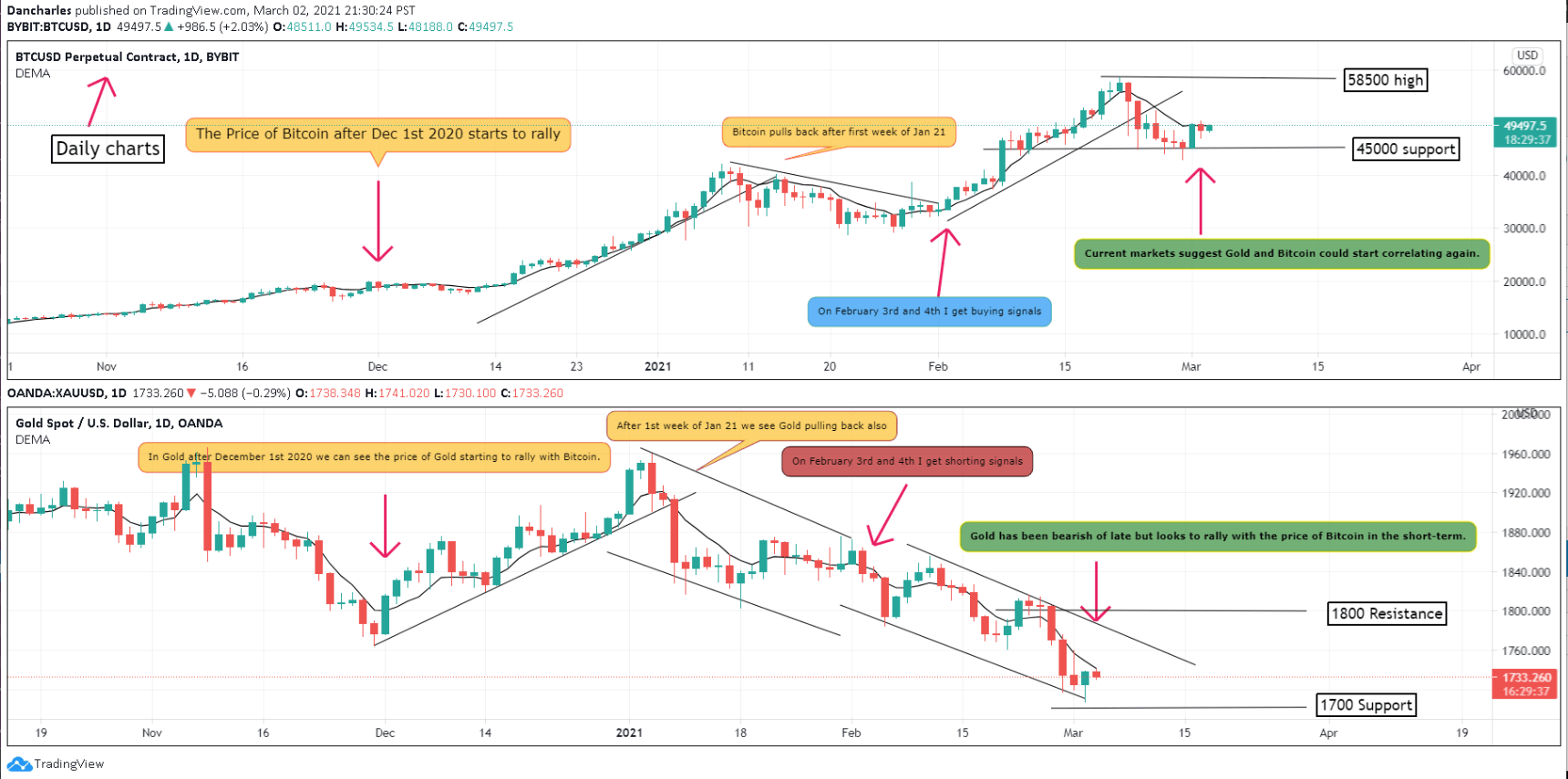 In the above daily chart analysis, we are looking at the correlation between the price of Bitcoin and the price of Gold from December 1st, 2020 to the present day. We have heard that Bitcoin may be the new digital gold and may be a hedge against inflation of the dollar.
In this example, we can see that starting December 2020 prices of Bitcoin and Gold do appear to correlate in a bullish movement and then by mid-January we see both Bitcoin and Gold start to correlate in a bearish fashion with a pullback.
By February 3rd and 4th Bitcoin gives me strong bullish buying signals, while Gold sets up for my preferred short entry setup which eliminates the correlation.
Currently, Gold to me looks like it is trying to bottom out and ready for a short-term rally while Bitcoin after its most recent pullback is looking to rally higher from here.
We will see if Gold is just making a setup for a lower high and lower low set up or will it rise with Bitcoin and start correlating again.