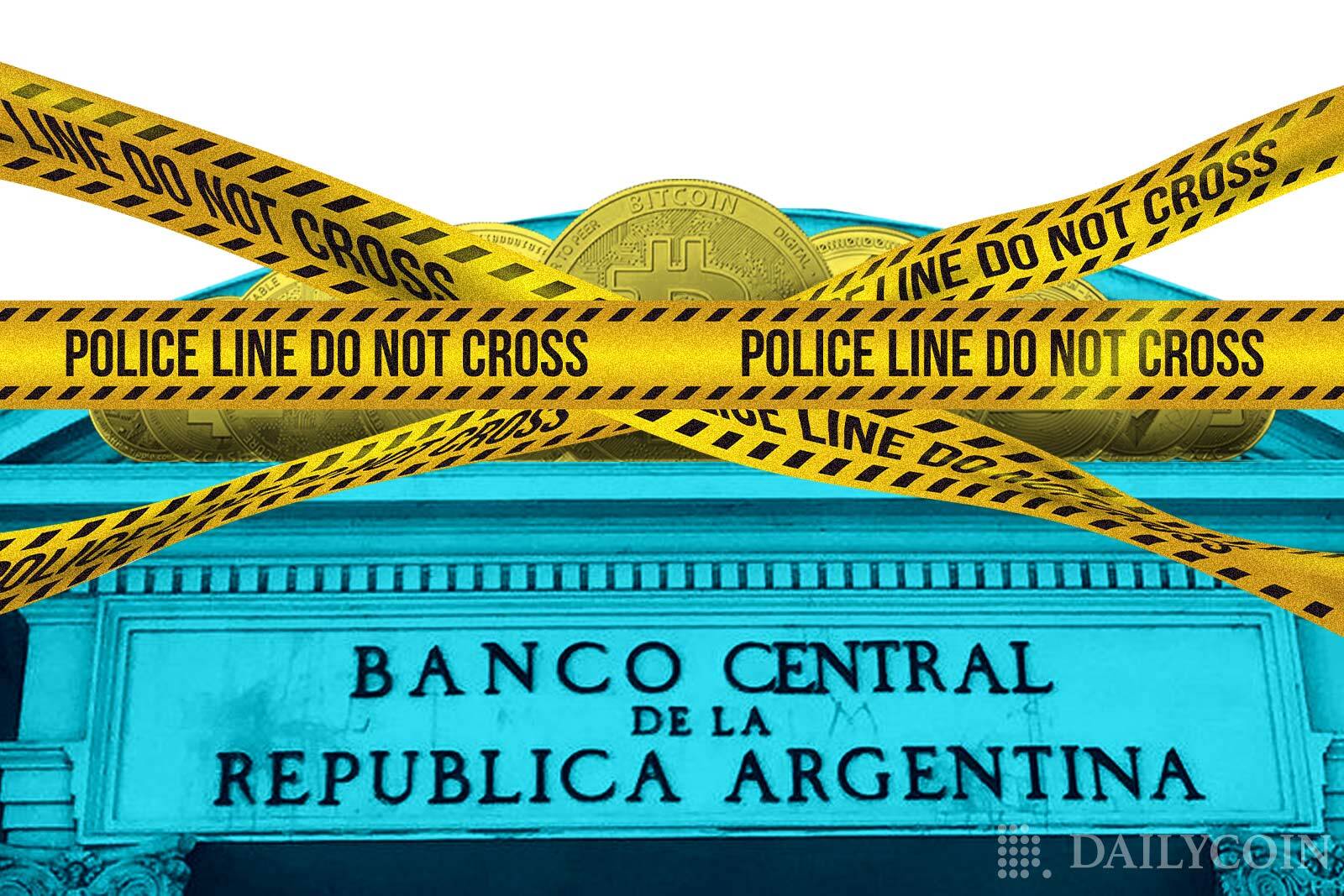 The issuer's new measures will leave the crypto purchase and investment options launched this week by two Argentine banks without legal support.
Banco Galicia has responded to the news that it is waiting to receive official information from the BCRA in order to issue an opinion.
The bank also reported that the money invested in cryptocurrencies by its clients will be returned.
By mandate of the Central Bank of the Republic of Argentina (BCRA), banks operating in the country will not be able to carry out or facilitate operations with cryptocurrencies. The order comes just days after two private banks offered their clients options for trading and investing in digital currencies.
The BCRA stated that the regulation, released on Thursday 5th, includes unregulated crypto assets whose yields are determined based on the variations they register, according to news website Ambito.com.
The Galicia bank, the largest in the country, and Brubank announced earlier in the week that they would begin offering services with digital currencies, with Galicia opting to do so through Liechtenstein-based crypto platform Lirium.
The BCRA Board's measure "seeks to mitigate the risks associated with operations with these assets that could be generated for users of financial services, and for the financial system as a whole."
Meanwhile, Banco Galicia is waiting to receive the official regulations of the monetary authority in order "to analyze it in detail," Ambito reported, citing sources from the Central Bank.
The directors of the banking entity clarified that "no client who has operated with crypto assets in Banco Galicia will lose money."
The BCRA reminded private banks of their mission in the country, pointing out that banking activities should be aimed at financing investment, production, marketing, and the consumption of goods and services required by internal and external consumers.
The Argentine issuer believed the banks and other actors involved in operations with cryptocurrencies "may not be established in the country, which could generate deviations from the general regulations."
Exactly one year ago, the Central Bank and the National Securities Commission (CNV) published a document alerting users to the implications and risks of trading cryptocurrencies.
The BCRA has recognized the importance of blockchain technology to improving financial systems. However, it remains reluctant to allow the use of private digital currencies.
The IMF recently asked the Argentine government to discourage the use of cryptocurrencies in the country as part of a foreign debt refinancing agreement.
Argentine banks much comply with the measure adopted by the Central Bank, so it is expected that both Galicia and Brubank will have to rescind their crypto plans.