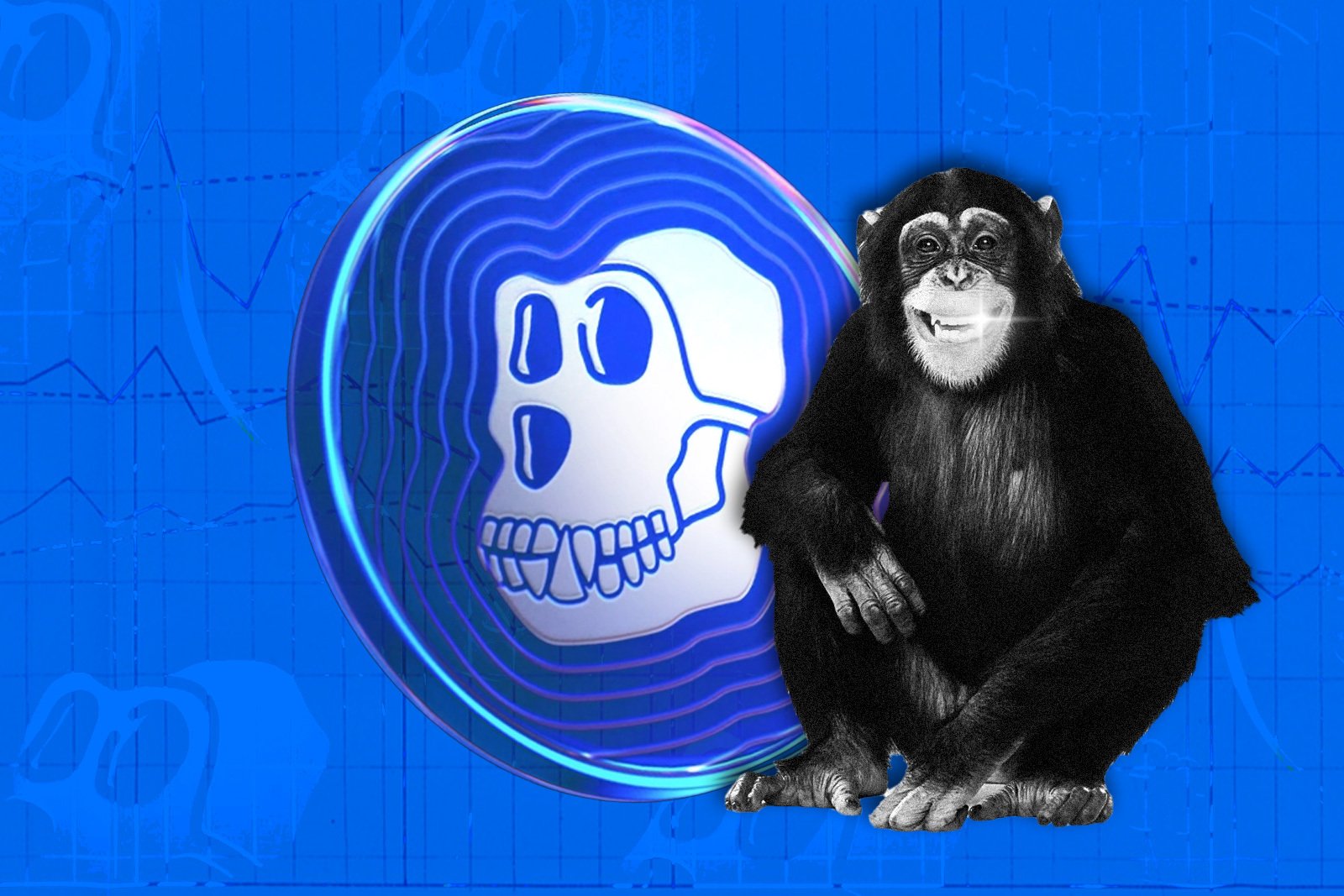 ApeCoin (APE) is a utility and governance token created by the new decentralized autonomous organization, 'Apecoin DAO'.
Having been designed to be more than an airdrop token, E11EVEN Residencies and SaltWater Brewery have announced that they will accept APE.
The crypto will also be usable in games created by Animoca Brands, nWay, Benji Bananas, and Tomorrow World.
116 million of the allocated 150 million APE has been claimed, with the token now trading at $14, as of this writing.
Over the last couple of days, ApeCoin has been one of the most discussed topics in the crypto community. ApeCoin is an ERC-20 utility and governance token created for the Bored Ape Yacht Club project.
ApeCoin was launched after the creation of decentralized autonomous organization Apecoin DAO. ApeCoin wasn't created by Yuga Labs (the creators of BAYC) but by ApeCoin DAO.  
Within 24 hours of its launch, ApeCoin (APE) already featured in the top 50 cryptocurrencies ranked by market cap.
ApeCoin was created to be used within the APE Ecosystem to incentivize its community and empower the building of a decentralized community at the forefront of Web 3.0.
On March 16th, Apecoin DAO began airdropping ApeCoin to 'Bored Ape' and 'Mutant Ape' NFT holders. Since then, 12,701 of the 15,172 (83.7%) eligible Ape addresses have claimed their APE tokens.
In terms of the number of tokens, 116.18 million APE, out of the 150 million tokens set aside for airdrops, has been claimed. 
While Bored Ape and Mutant Ape NFT holders have the early advantage of receiving APE in airdrops, the token will also be available for anyone to buy on popular exchanges.
According to ApeCoin DAO, the APE token will be more than typical airdrop tokens, which lose value shortly after launch. As such, the DAO has outlined its plans for ApeCoin to be used in exclusive games and services within the Ape ecosystem.
E11EVEN Residencies, in Miami, has announced that it will accept APE payments. SaltWater Brewery, a Florida-based brewery, also announced its intentions to accept APE as payment for its beer.
Projects within the APE ecosystem are beginning to buy into the idea behind ApeCoin. Tomorrow World, a project within the APE ecosystem, announced that it would begin using ApeCoin within its virtual social world.
This cnews after Animoca Brands, the popular crypto game maker, announced that it will be integrating Apecoin (APE) into a "secret project" that it is developing in tandem with the Bored Ape Yacht Club.
Gaming developer nWay announced that it will use APE in an upcoming play-to-earn game based on the Bored Ape Yacht Club, while APE will be used in the Benji Bananas game for token rewards.
Anticipation surrounding Apecoin was high. As with other airdropped tokens, recipients immediately took to exchanges to trade the coin on exchanges. As a result, the price of APE shot up from just $1, to $20, before dropping back down to $6 within the span of a few hours.
The significant drop in ApeCoin's (APE) price led to a drop in the floor price of BAYC NFTs. The floor price of a BAYC NFT, which had been approximately 107 ETH, fell to as low as 85.4 ETH, before recovering to 93 ETH.
APE is now trading at $14 as of this writing (according to CMC), having gained by 48% over the last 24 hours. With 277.5 million APE in circulation, ApeCoin has a market cap of $3.9 billion, making it the 33rd largest cryptocurrency.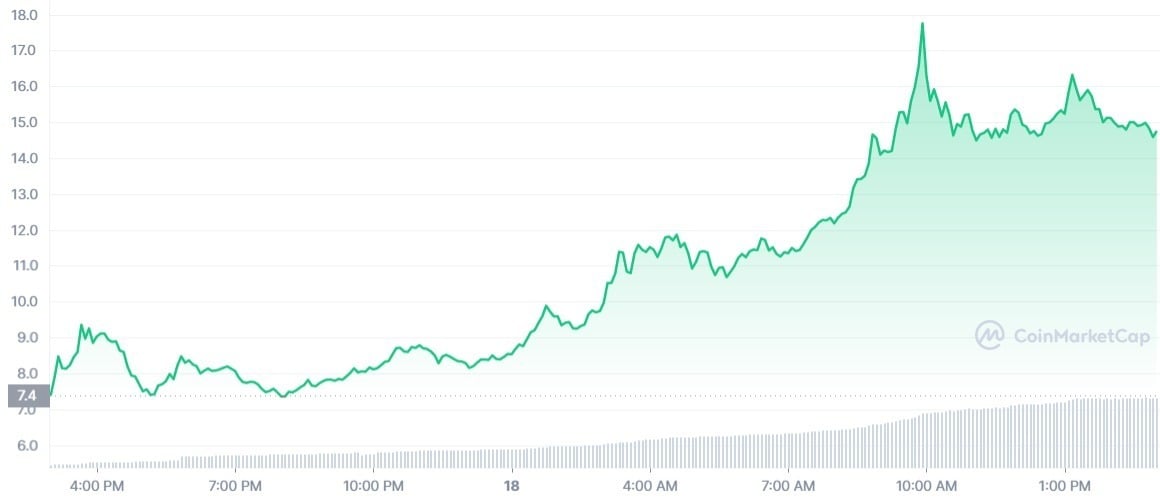 The wide variation in the price of APE over this short period has raised criticism that ApeCoin could be the next big rug pull.
The launch of ApeCoin has been one of the most talked-about topics in the crypto space. With Bored Ape and Mutant Ape NFT holders receiving between thousands and millions of dollars, APE has become a beloved project to many.
Clearly ecstatic after receiving his airdrop, the value of which exceeded $1 million, @JakePunk2708, wrote:
Already identifying possible future use cases for ApeCoin, Greg wrote:
I just tried to buy a Big Mac at @McDonalds with Apecoin and the cashier just laughed at me. We're EARLY

— greg (@greg16676935420) March 16, 2022
After the initial buzz surrounding the launch of ApeCoin, the support received by the token could potentially be the difference between ApeCoin and other airdrop tokens that lose their value shortly after launch.