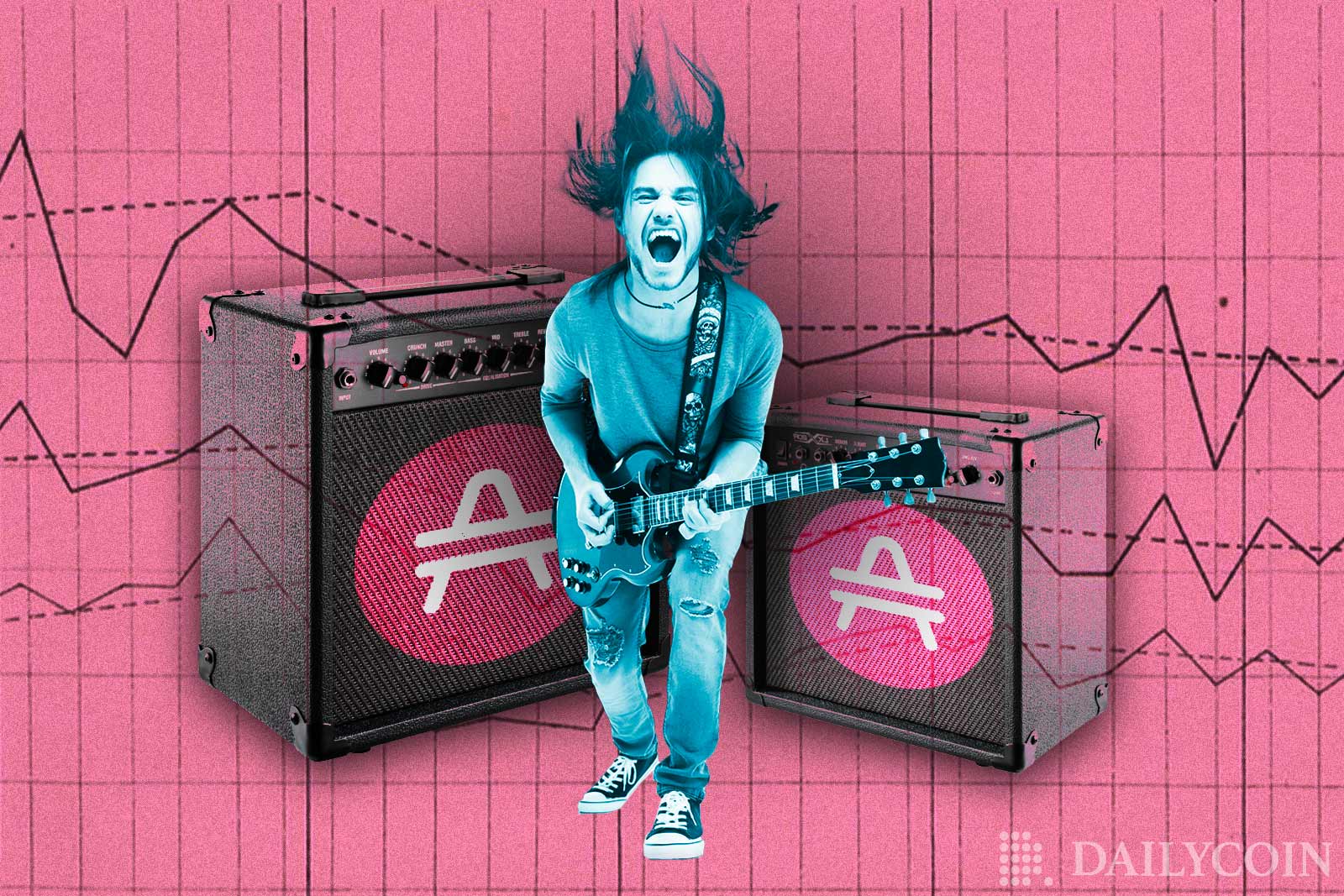 Amp, and the Flexa Network it powers, have become investor favorites for its offerings of versatility and verifiable collateralization.
Expanding upon its payment services, Amp announced that Flexa had acquired Drop Party, and was adopted by Chipotle in June.
Flexa also debuted its newest product, Flexa payments, at 'Consensus 2022′ in Austin, Texas.
Amp (AMP) has stood out in the bearish market, gaining more than 40% in value over the last 48 hours.
AMP, the native cryptocurrency of the Amp blockchain, was introduced in 2020 as a collateralized token designed to speed up transactions for a wide variety of asset-related use cases.
Amp can be used to facilitate digital payments, fiat currency, loan distributions, and proceeds from property sales. Amp also supports cryptocurrency networks, including the two largest in the world – Bitcoin and Ethereum.
The Amp team is also behind the Flexa Network, an open-source digital payment processing network. With Flexa, users can quickly and irreversibly secure transactions for a range of situations.
Amp features a versatile interface that supports verifiable collateralization for up to 25 digital assets through a system of collateral partitions and collateral managers.
While many cryptocurrencies have struggled to maintain their gains in the choppy market, Amp (AMP) has been in blisteringly hot form. AMP has gained more than 43% in value over the last 48 hours, representing the best performance among the top 100 cryptos ranked by market cap.
During the last 24 hours, AMP has continued to top the performance chart of the top 100 cryptos, raking in gains of more than 30%. The price pump saw AMP to set a new 30-day high of $0.01472.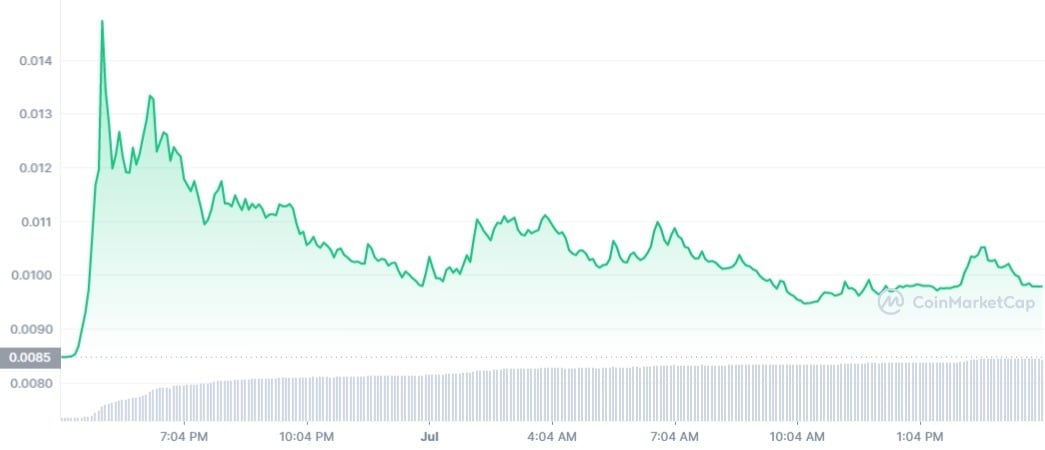 As of this writing, Amp (AMP) trades at $0.01105 and has moved up the market cap rankings, positioning itself as the 77th largest cryptocurrency, with a market cap of $429.2 million.
Recent Developments and Future Events
June proved to be a busy month for Amp and Flexa, as they continued to expand their pure-digital payments solution to more merchants and developers. Flexa announced its solution had been integrated by Chipotle. 
The Flexa integration saw Chipotle—a casual, Mexican, fast-food restaurant chain in the United States—begin accepting digital currency payments nationwide, exclusively through the Flexa Network.
Flexa also debuted its new product, 'Flexa Payments', at 'Consensus 2022′ in Austin, Texas. As part of the reveal, Flexa was used to power the DESK token payments throughout the festival.
The new Flexa Payments makes it easier than ever for users to make in-app purchases via Flexa. A week after its launch, Flexa announced that ten apps had already adopted 'Spend SDK' —the complete suite of Flexa-powered spending features.
Later in June, Amp announced that Flexa had acquired Drop Party, enabling them to deliver custom marketing experiences to merchants, thereby bolstering Flexa's product offerings in stores and online. 
Flexa leads the pack of green blockchain projects by balancing its carbon emissions on all blockchain and operating activities with high-quality, verified carbon offsets to maintain a completely carbon-negative network. 
Amp and Flexa support staking for Bitcoin, Bitcoin Cash, Cardano, Celo, Dogecoin, Ethereum, Lightning, Litecoin, Polygon, Solana, Tezos, and Zcash, with additional networks anticipated in future updates.
Despite offering some of the best services of any crypto payment platform, Amp and Flexa are often criticized for their lack of industry-leading partnerships to further drive adoption.
Amp is often compared to other crypto payment processors like Ripple (XRP). However, Amp's support for multiple asset classes has made the community more fond of the project than any other.
Crypto tax accountant @Bitbookkeepers, had this to say Amp:
I'm going to go ahead and say it. #AMP is bigger than #XRP

— BitBookKeeper #CryptoTax #Accountant (@Bitbookkeepers) June 30, 2022
The recent price surge has fostered newfound belief in the future of the project. As AMP rallied, Oscar Ramos wrote:
Amanda predicts that AMP will rise even further; encouraging people to HODL, she writes:
There is a lot to like about AMP and the Flexa payments platform it powers. In helping users mitigate risk by granting them easy access to financial products via the leveraging their crypto assets, the use cases of Amp and its native token, AMP, have only been predicted to rise.